Jon Kyl Only 6th Former US Senator to Receive Appointment in Direct Election Era
Of the nearly 200 appointments made to the U.S. Senate since the ratification of the 17th Amendment, just five had previously served in the legislative body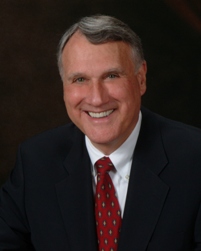 News came out of Arizona Tuesday that former Republican U.S. Senator Jon Kyl (1995-2013) will be appointed by Governor Doug Ducey to fill the vacancy caused by the death of John McCain.
The selection of Kyl – who is already in the U.S. Senate record books with the shortest legal first and last name in the chamber's history (six letters) – makes him one of just a few former senators in history to be tapped to return to their old job.
Smart Politics reviewed the nearly 200 U.S. Senate appointments made since the ratification of the 17th Amendment and found that Jon Kyl is only the sixth to have formerly served in the chamber – and the first in more than 40 years.
The most recent ex-senator to be appointed back to the legislative body was New Hampshire Republican Norris Cotton – under very unusual circumstances.
Cotton won a special election in November 1954 and then served three more full terms before deciding to retire in the 1974 cycle.
The Granite State's 1974 race between GOP Congressman Louis Wyman and former state Insurance Commissioner John Durkin was the closest in U.S. history. Wyman's initial victory of 355 votes evaporated after a recount with Durkin emerging with a 10-vote lead. Another recount conducted by the state Ballot Law Commission gave Wyman an advantage of two votes and the congressman was subsequently declared the winner by GOP Governor Meldrim Thomson.
Senator Cotton then resigned from his seat with four days remaining in his term and Thomson appointed Wyman to fill this vacancy.
Wyman, however, was not seated in the senate and months went by without a resolution of the controversial election. The seat was eventually declared vacant in early August 1975 and a new special election was called for that September.
Cotton was then appointed by Governor Thomson to fill the vacancy and served 42 days until Durkin – winner of the special by 10.6 points – was finally seated.
None of the other four former senators to receive a U.S. Senate appointment had logged in as many years of service as Cotton or Kyl.
Oregon Republican Charles McNary was first appointed to the senate in May 1917 to fill the vacancy following  the death of Harry Lane and served nearly one and one-half years.
Fellow Republican (and former senator) Frederick Mulkey won the special election for the seat in November 1918, but resigned after five weeks in office in mid-December.
McNary was then appointed back to his old seat where he would serve for more than 25 years until his death in 1944.
Idaho Republican John Thomas was also appointed twice to the legislative body – first in June 1928 to the state's Class III seat after the death of Frank Gooding. Thomas won a special election that November but was defeated by Boise Mayor James Pope in 1932.
Thomas was appointed for a second time after the death of long-serving Republican William Borah in January 1940 and would win another special election that autumn and a full term in 1942. Thomas died in office in November 1945.
Another Idaho Republican – Henry Dworshak – would be the next ex-senator to be appointed back to the senate.
Dworshak was first seated in 1946 after a special election victory following the death of the aforementioned Senator Thomas, but was narrowly defeated by state Supreme Court Justice Bert Miller in his 1948 bid for another term.
But Miller served only a shade over nine months before his death at the age of 69 in October 1949, and Dworshak was appointed back to his old seat by GOP Governor C.A. Robins. Dworshak would serve another 12+ years before his death in July 1962.
The final ex-senator to receive such an appointment is the only one of the six who was never elected to the office – Texas Democrat William Blakley.
Blakley, an attorney, was appointed to the state's Class I seat in January 1957 by newly elected Democratic Governor Price Daniel who resigned from his senate seat after his 1956 gubernatorial victory.
Blakley served four and one-half months until Democrat Ralph Yarborough was seated following the April 1957 special election, for which the sitting senator was not a candidate.
Following the election of Lyndon Johnson to the vice-presidency in 1960, Governor Daniel appointed Blakley to the state's Class II seat in January 1961.
Senator Blakley served five months, but was defeated in the June 1961 special election by Republican and former professor John Tower.
Reports are that Kyl has only committed to serve until the end of the 115th Congress in early January 2019 – well before the seat is on the ballot in the November 2020 special election.
The last appointed U.S. Senator to resign before the end of his or her term was Democrat Elaine Edwards of Louisiana who resigned approximately seven weeks before the end of her term in order to give fellow Democrat J. Bennett Johnston a seniority advantage before the 93rd Congress.
Edwards, appointed to the seat in August 1972 by her husband, Governor Edwin Edwards,  resigned in mid-November 1972 and Johnston was appointed to the seat to which he was elected a week prior.
Follow Smart Politics on Twitter.