Will Kansas Elect A Democratic Governor in 2018?
The political environment is in place to give Democrats their best chance to win in the deep red state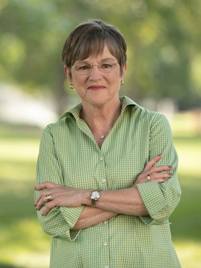 In addition to eying pickups in a few congressional districts in 2018, Kansas Democrats are optimistic about their chances of adding their state to the list of possible Midwestern gubernatorial pick-ups this cycle.
Democratic nominees in Illinois, Iowa, Michigan, Ohio, and Wisconsin all boast even to favorable odds to flip seats this November and Kansas state Senator Laura Kelly hopes that a growing list of prominent GOP endorsements will boost her campaign to pry enough independents and moderate Republicans over to her camp to defeat controversial Secretary of State Kris Kobach.
Former three-term U.S. Senator and Kansas political royalty Nancy Kassebaum recently added her name to the list of prominent Republicans endorsing Kelly that includes former U.S. Senator Sheila Frahm, former Governor Bill Graves, and several former and current state legislators.
But while Democratic gubernatorial victories have generally been scarce in the state over the decades – winning just 16 of 68 elections since statehood – the party has enjoyed more success at the ballot box when a Republican president sits in the White House.
Since the state's first election in 1859, Democrats have only won the governorship in Kansas in four of 29 contests when a Democrat is president, or 13.7 percent of the time:
1936 (FDR): Attorney Walter Huxman defeated stockman Will West by 2.6 points
1966 (LBJ): Arkansas City Mayor Robert Docking unseated Governor William Avery by 10.9 points
1968 (LBJ): Docking won reelection by 4.2 points over Kansas City restaurateur Rick Harman for the second of his record four gubernatorial victories
1978 (Carter): State House Speaker John Carlin defeated Governor Robert Bennett by 2.2 points
By contrast, the party has been more than twice as successful in winning races for governor with a Republican in the White House – securing 12 wins in 39 chances, or 30.8 percent:
1882 (Arthur): Former state Senator George Glick defeated two-term Governor John St. John by 4.5 points
1912 (Taft): State Senator George Hodges eked out a 29-vote win against Kansas Agricultural College Board of Regents President Arthur Capper (only to lose the rematch two years later)
1922 (Harding): Former state Senator Jonathan Davis beat Hutchinson newspaper editor William Morgan by 3.5 points
1930 (Hoover): Neodesha banker Harry Woodring beat war veteran Frank Hauke by 251 votes in a tight three-way race with controversial physician and radio broadcaster John Brinkley receiving nearly 30 percent of the vote as an independent write-in candidate
1956 (Eisenhower): George Docking defeated state Representative Warren Shaw by 13.3 points
1958 (Eisenhower): Docking became the first Democratic governor in the state to win reelection with a 13.9-point win over publisher Clyde Reed, Jr.
1970 (Nixon): Governor Robert Docking won a third term with a 9.6-point victory over state Attorney General Kent Frizzell
1972 (Nixon): Governor Docking won a historic fourth term by 24.9 points against state House Majority Leader Morris Kay
1982 (Reagan): Governor John Carlin was reelected by 8.7 points over Wichita businessman Sam Hardage
1990 (George H.W. Bush): Five-term Treasurer Joan Finney unseated Governor Mike Hayden by 6.0 points
2002 (George W. Bush): Two-term state Insurance Commissioner Kathleen Sebelius beat Treasurer Tim Shallenburger by 7.8 points
2006 (George W. Bush): Governor Sebelius was reelected by 17.5 points over state Senator Jim Barnett
Kansas Republicans have likewise fared better in their bids for governor when the opposing party is in the White House.
The GOP has won 24 of 29 gubernatorial elections with a Democratic president (82.8 percent) and 26 of 39 with a Republican president (66.7 percent).
Since the late 1800s, only six of 21 presidents have seen their party notch a winning record in races for governor: John Kennedy (64.1%), Teddy Roosevelt (60.5%), William McKinley (59.5%), Calvin Coolidge (59.3%), Franklin Roosevelt (58.4%), and Jimmy Carter (55.6%).
Donald Trump's approval rating in Kansas came in at 52 percent in an August 2018 Morning Consult poll with his disapproval marks rising from 32 percent in his first month of office to 45 percent 19 months later.
Follow Smart Politics on Twitter.