Alyse Galvin Could Become 1st Woman to Serve As An Independent US Representative
One woman has previously been elected to the chamber as an independent, but never served under that designation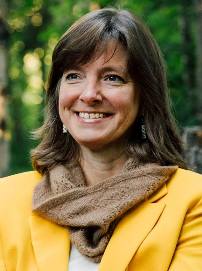 Former schoolteacher and education advocate Alyse Galvin knows it will not be easy defeating Alaska Republican U.S. Representative Don Young next month.
Young has survived multiple Democratic waves since his first victory for Alaska's at-large seat in 1973 following the death of Nick Begich.
With a record number of nominations received across multiple offices, the 2018 cycle has been frequently billed as the 'year of the woman,' and this November Young will face a woman as his chief general election opponent for the sixth time in his legislative career.
The state's supreme court permitted Galvin to run as an independent in the state's Democratic primary in late August and she won by a convincing 30.4 points.
A recent Alaska Survey Research poll found Galvin trailing Rep. Young by only a 50 to 46 percent margin.
While Young is an Alaskan institution and has served 23 terms, he has barely won a majority of the vote during three of his last five victories: in 2008 against former state Representative Ethan Berkowitz (50.1 percent), in 2014 against Forrest Dunbar (50.9 percent), and in 2016 versus former media executive Steve Lindbeck (50.3 percent).
If Galvin is successful in defeating Rep. Young, she will become the first woman to serve as an independent U.S. Representative out of more than one dozen independents sworn into the chamber over the last two centuries.
However, one woman was elected to the chamber as an independent, but did not serve with that designation.
In June 1996, eight-term Republican Bill Emerson died in office representing Missouri's 8th Congressional District.
His widow, Jo Ann Emerson, was the GOP nominee for the November 1996 special election, but was not able to run in the Republican primary for the election to the full term. [That slot was won by Richard Kline who was one of two candidates who had filed to challenge Bill Emerson before his death. Emerson's widow could not meet the filing deadline to run in that primary.].
Jo Ann Emerson decided to run as an independent in the November general election and won the seat with 50.4 percent, whilst simultaneously winning 63.3 percent in the special election as the Republican nominee.
Emerson was the first and is the only woman to win a U.S. House election as an independent, but she never served as one in the chamber.
After winning the special election she was seated as a Republican on November 5, 1996 and kept that party designation when she began her full term for the 105th Congress on January 3, 1997.
If elected, Galvin would therefore be the first woman to serve in the U.S. House as an independent.
The five times women previously challenged Rep. Young all resulted in double-digit losses:
1984: Pegge Begich, widow of former Congressman Nick Begich, lost by 13.3 points
1986: Pegge Begich lost in a rematch by 15.4 points
1996: State Senator Georgianna Lincoln lost by 23.0 points
2006: Writer Diane Benson lost by 16.6 points
2012: State Representative Sharon Cissna lost by 35.3 points
Each of these women were Democratic nominees.
Over the decades, Young has been elected by single digits during just five of his 23 victories: in 1973, 1974, 1990, 1992, and 2008.
Follow Smart Politics on Twitter.