Which US Senate Race Will Be the Biggest Nail-Biter of 2018?
Two of this cycle's 'toss-up' states – Indiana and Nevada – have hosted the most closely decided races for the office in seven cycles over the last century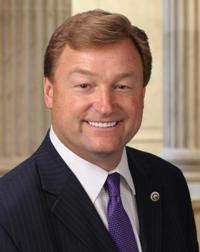 Of the dozen or so closely-watched U.S. Senate races on the ballot in two weeks, a handful are considered true toss-ups by most prognosticators including Arizona, Florida, Indiana, Missouri, and Nevada.
But it is unlikely each of these races will go down to the wire.
Back in 2016, for example, most analysts rated states like Indiana and North Carolina as toss-ups in their final projections, but Republican nominees won those seats by 9.7 and 5.7 points respectively.
Still, the odds are quite good that at least one of the 35 U.S. Senate races across the country will boast a razor-thin victory margin after all the votes are counted.
Smart Politics examined the 52 election cycles since the passage of the 17th Amendment in 1913, and found that in 33 of them at least one U.S. Senate contest was decided by less than a percentage point.
It has happened during each of the last three cycles:
North Dakota, 2012: Democrat Heidi Heitkamp by 0.90 points over Rick Berg
Virginia, 2014: Democratic Senator Mark Warner by 0.81 points over Ed Gillespie
New Hampshire, 2016: Democrat Maggie Hassan by 0.14 points over Senator Kelly Ayotte
At least one race has been decided by less than a point during nine of the last 11 cycles since 1996 (all but 2004 and 2010).
Indiana, which features a tight race between first term Democratic Senator Joe Donnelly and former state Representative Mike Braun, has served up the nation's closest race in a record four cycles over the decades, including three of the first 13 cycles during the direct election era:
1916 (special): Former Republican U.S. Representative James Watson unseated Senator Tom Taggart by 1.37 points
1926: Senator Watson staved off a challenge by Democratic attorney Albert Stump with a 1.09-point win
1938: Democratic Senator Frederick Van Nuys narrowly defeated former state legislator Raymond Willis by 0.33 points
1970: Democratic Senator Vance Hartke won a third term with a 0.24-point win over U.S. Representative Richard Roudebush
Nevada, meanwhile, is tied with Virginia for the second most cycles with the tightest U.S. Senate race in the nation at three. The Silver State currently finds Republican Senator Dean Heller (pictured at top) in a neck-and-neck battle with Congresswoman Jacky Rosen. [Rosen is seeking to become the first female freshman U.S. Representative to win a Senate seat].
Nevada hosted the closest contest during the Election of 1914 – the first cycle with direct elections for the office. Democratic Senator Francis Newlands narrowly kept his seat with U.S. Attorney Sam Platt just 0.19 points behind.
In 1964, Democratic Senator Howard Cannon survived a challenge from Lieutenant Governor Paul Laxalt by 48 votes (0.04 points) – one of the closest races in the history of the chamber.
In 1998, Democratic Senator Harry Reid won a third term with a 0.10-point victory against U.S. Representative John Ensign.
Virginia's race this November between Democratic Senator Tim Kaine and Prince William County Board of Supervisors Chairman Corey Stewart is not expected to be tight, although the state has produced the most narrowly decided contests during two of the last six cycles (2006 and 2014; also 1978).
Fourteen additional states have hosted the most competitive race in the nation during two cycles: Colorado, Connecticut, Delaware, Idaho, Illinois, Kentucky, Maine, Minnesota, Missouri, New Hampshire, New York, North Dakota, Ohio, and South Dakota.
Maine is the only state to do so in back-to-back cycles: in 1934 (Republican Senator Frederick Hale by 0.43 points over former Waterville Mayor F. Harold Dubord) and 1936 (GOP Senator Wallace White by 1.50 points over Governor Louis Brann).
Among the five states labeled as 'toss-ups' in 2018, only Arizona has never generated the most competitive race in an election cycle.
Eighteen other states also have this distinction: Alabama, Alaska, Arkansas, Georgia, Hawaii, Kansas, Massachusetts, Mississippi, Nebraska, New Jersey, New Mexico, Oklahoma, Tennessee, Texas, Utah, Vermont, West Virginia, and Wisconsin.
The election cycle which produced the closest race with the biggest victory margin was 1976 in which former Ohio Democratic Senator Howard Metzenbaum notched a 2.99-point win over Senator Robert Taft, Jr.
Just two other cycles did not produce a single election decided by less than two points – 1966 and 1990.
In 1966, the closest race was a special election in South Carolina that saw Democrat and former Governor Fritz Hollings beat Republican state Senator Marshall Parker by 2.70 points.
In 1990, Democrat Paul Wellstone's unseating of Senator Rudy Boschwitz by 2.63 points was the most competitive race that November.
Looking at the most competitive election during each of the last 52 cycles, incumbents won 17 of them and lost 24, with 11 open seat contests.
A new state record is overdue this November: it has been 10 years since the last time a state saw its mark broken for the closest U.S. Senate election result. The nation had never previously seen six years go by – let alone 10 – without at least one state breaking its mark for the most competitive U.S. Senate contest.
In 2008, records fell in two states: Alaska, where Democrat Mark Begich unseated long-serving Senator Ted Stevens by 1.25 points, and Minnesota, where DFLer Al Franken survived a recount to eke out a 0.01-point victory against Senator Norm Coleman.
Arizona may be best poised to set a new state record next month among the nearly three-dozen states with elections this year.
The closest race in the Grand Canyon State took place in 1980 when Senator Barry Goldwater eked out a 1.08-point win against businessman Bill Schulz.
For a list of the closest races in all 50 states, read this Smart Politics report from 2016.
One additional fact: two of 2018's toss-up states are among the nation's leaders for hosting the most competitive elections over the last three decades – Missouri and Nevada.
Since 1990, Missouri's 10 U.S. Senate elections have been decided by an average of 9.1 points (4th best in the country) while Nevada's nine races during this period have been decided by 9.5 points on average (#5).
North Carolina ranks first (6.1 points) with Colorado (8.5 points), Pennsylvania (8.9 points), New Jersey (9.6 points), and Minnesota (9.9 points) rounding out the top of the leader board.
Follow Smart Politics on Twitter.