Axne Records Rare Plurality Win in Iowa US House Race
The 3rd CD member-elect is just the sixth candidate to win without the support of a majority of voters in the state out of more than 250 U.S. House elections since 1940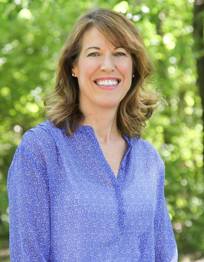 While Iowa Democrats did not quite reach their 'A' goals in the 2018 elections Tuesday, they did flip the state auditor seat and two U.S. House seats in the 1st and 3rd Congressional Districts.
The 3rd CD race – due in part to tying the state record of offering six candidate choices in a U.S. House contest – resulted in what has been fairly unusual in Iowa: a plurality winner.
Democratic businesswoman Cynthia Axne unseated two-term Republican lawmaker David Young by 1.5 points with 49.0 percent of the vote.
That marks the lowest support for a winning candidate in Iowa across the last 61 contests dating back a quarter-century.
In 1992, four-term Republican Jim Ross Lightfoot won 48.95 percent against Secretary of State Elaine Baxter with Natural Law nominee Larry Chroman winning nearly four percent.
In the 2018 race, the four non-major party candidates received a collective 3.5 percent to help push Axne under the 50 percent mark: Libertarian Bryan Holder (2.0 percent), Legal Medical Now candidate Mark Elworth (0.6 percent), Green Paul Knupp (0.5 percent), and independent Joe Grandanette (0.4 percent).
Across the 253 U.S. House elections in Iowa since 1940, only six resulted in a plurality winner.
The remaining four are:
1970 (1st CD): Seven-term Republican Fred Schwengel beat state Representative Edward Mezvinsky by 0.6 points with 49.8 percent
1990 (2nd CD): In an open seat race, Republican attorney Jim Nussle eked out a 1.0-point victory against Democratic attorney and farmer Eric Tabor with 49.8 percent
1996 (3rd CD): In an open seat election, former state Senator Leonard Boswell defeated long-serving Poweshiek County Attorney Mike Mahaffey by 1.7 points with 49.4 percent
2010 (1st CD): Two-term Democrat Bruce Braley defeated attorney and former congressional aide Ben Lange by 2.0 points with 49.5 percent
Third parties – necessary to produce a plurality winner unless there is a large write-in vote – reached their peak in Iowa during a four-decade stretch from 1878 through 1916 when 39 out of 225 general and special elections resulted in a plurality winner, or more than one in six contests (17.3 percent).
Greenback candidacies in the late 1870s and early 1880s, Union Labor, People's, and Prohibition nominees in the 1890s, Socialist and Prohibition nominees in the 1900s, and Progressive, Socialist, and Prohibition nominees in the 1910s helped generate this surge in plurality-winning elections.
The least support ever recorded by a winner of an Iowa U.S. House race was the 40.5 percent won by freshman Republican George C. Scott in 1912.
Scott defeated Democrat Anthony Van Wagenen by 5.2 points with Progressive Joseph Hallam receiving 22.5 percent of the vote along with additional support given to Socialist John Bennett (1.7 percent) and Prohibitionist A. Jamieson (0.8 percent).
Between 1918 and 1968 only one election for the office produced a plurality winner: freshman Democrat Vincent Harrington's 0.4-point victory against Albert Swanson with 49.7 percent.
In total, Axne's victory last Tuesday was the 46th election for the U.S. House in Iowa with a plurality winner out of 672 elections since statehood (6.8 percent).
Axne and Democrat Abby Finkenauer (who unseated two-term Republican Rod Blum in the 1st CD by 4.9 points) will become the first two women to serve in the U.S. House from Iowa in January 2019.
Follow Smart Politics on Twitter.