Is Virginia's Democratic Electoral Streak in Jeopardy?
The party is in the midst of its biggest winning streak in statewide races in 70 years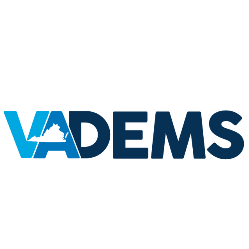 As several prominent national and Virginia Democratic officeholders continue to call for the resignations of Governor Ralph Northam, Lieutenant Governor Justin Fairfax, and (to varying degrees) Attorney General Mark Herring, state Republicans hope to seize on an opportunity to turn the partisan tide in the state.
But the next elections for these state constitutional offices are not for another 31+ months. And while these three embattled officials may well be thinking that the passage of time will salvage their long-term political careers, in the meantime the state party hopes the blackface (Northam, Herring) and sexual assault (Fairfax) charges do not derail what has been a remarkable comeback for the party in the state.
Virginia Democrats have currently won 11 consecutive statewide elections – the best streak the party has recorded in 70 years.
Since 2012, Democratic nominees have won the last three U.S. Senate races and the last two contests for president, governor, lieutenant governor, and attorney general.
Tim Kaine's U.S. Senate victory last November broke the party's tie with the 10-election streak tallied from 1961 to 1966. That streak ended in 1968 when Richard Nixon defeated Hubert Humphrey by 10.9 points.
Since 1966, Democrats had not been able to cobble a winning streak of greater than three consecutive races until its current run that began in 2012.
Virginia Democrats last boasted a winning streak larger than 11 in a row from 1929 to 1949 when the party won 41 straight elections.
That streak began following Herbert Hoover's 8.0-point win over Al Smith in 1928 and included nine U.S. Senate races, nine at-large U.S. House elections (in 1932), six contests each for governor, lieutenant governor, and attorney general, and five presidential elections.
Since the founding of the party, the best stretch Republicans have recorded in Virginia is a seven-election winning streak in statewide races from 1996 through 2000.
Prior to 2021, Democrats will attempt to extend their winning ways to 13 in a row with races for president and Mark Warner's U.S. Senate seat on the ballot in 2020.
As for the prospects of holding the three constitutional offices in 2021, the last four decades have generally been feast or famine for the state's two major parties: in seven of the last 10 cycles since 1981, either Democrats or Republicans have swept the races for governor, lieutenant governor, and attorney general.
Democrats did so in 1981, 1985, 1989, 2013, and 2017 while the GOP ran the table in 1997 and 2009.
Only Governor Northam is term-limited among the three Democrats currently in the hot seat in Richmond.
Follow Smart Politics on Twitter.