North Carolina's 9th CD Race Not Only US House Election Do-Over Due to Fraud
The U.S. House Committee on Elections determined fraud took place in a Rhode Island congressional race 135 years ago and ordered a new election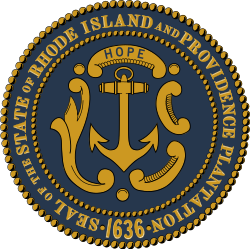 Presumptive Democratic nominee Dan McCready will have a second chance to win a congressional seat to the 116th Congress, although it won't be against 2018 GOP nominee Mark Harris who bowed out of running in the May 2019 special primary after the State Board of Elections unanimously decided to order a new election due to evidence of election fraud. [The special election will be held on September 10, 2019].
Over the last two centuries, there have been multiple 'redo' elections in races for the nation's lower legislative chamber. And there have been many examples of election fraud.
In most instances – normally in very closely-decided elections – the losing candidate alleging fraud or other irregularities launches a formal contest in the U.S. House of Representatives. [That did not take place in this instance as neither McCready or Harris received a certificate of election and no candidate was seated].
Many members were successful in their contests and eventually seated, although a majority were not.
Rarely, however, was a new election called to settle the dispute from a fraud-tainted contest.
But in one contest from Rhode Island over 130 years ago, it was.
In the late 19th Century, there were several U.S. House contests in Rhode Island for which the state general assembly called for a new election.
Most of these specials were called due to the fact that neither candidate received a majority of the vote as required by law. [Note: This law ended in 1893 when voters approved a constitutional amendment stating "In all elections held by the people for state, city, town, ward or district officers, the person or candidate receiving the largest number of votes cast shall be declared elected."].
These redos were not runoffs per se as frequently seen in the South, because more than the Top 2 candidates from the initial election were allowed to participate in the subsequent redo.
For example, in the following races, Prohibition nominees were on the ballot in the general and do-over elections:
1886 (RI-02): Democrat Charles Bradley (48.2 percent) vs. Republican Warren Arnold (43.1 percent). Bradley lost to Republican Warren Arnold in the 1887 special.
1890 (RI-02): Democrat Charles Page (48.5 percent) vs. Republican U.S. Representative Warren Arnold (48.1 percent). Arnold did not campaign for the 1891 special and Page won in a landslide.
1892 (RI-01): Republican Melville Bull (49.4 percent) vs. Democratic U.S. Representative Oscar Lapham (49.1 percent). Lapham prevailed in the 1893 special.
1892 (RI-02): Republican Adin Capron (49.7 percent) vs. Democratic U.S. Representative Charles Page (45.3 percent). Page won the 1893 special.
In one instance, however, evidence was provided to show that a seated Rhode Island U.S. Representative procured some votes via bribery and intimidation.
In November's 1884 general election for the state's 2nd CD seat, former Republican state legislator William Pirce was initially certified the winner against Democratic state Senator Charles Page with 50.2 percent of the vote, clearing the majority threshold by just 16 votes.
Page received 38.9 percent with Prohibition nominee Alfred Chadsey garnering 9.7 percent and votes for other minor candidates and write-in votes totaling 1.2 percent.
Pirce was therefore seated for the 49th Congress in March 1885 and Page contested the election to the U.S. House.
Upon closer inspection of the results by the U.S. House Committee on Elections, it was determined that there was a summation error in the Rhode Island Secretary of State's electoral tabulation of towns and voting districts. As a result, Pirce's 16-vote majority was overcounted and was in fact only three votes.
The Committee also received sworn testimony from multiple members of the district that they were paid (usually $2 to $3) to vote for Pirce.
Testimony from one resident – Warwick painter Alfred Johnson, who belonged to the Democratic Party, was quite incriminating:
"I know that money was used to induce voters to vote for William A. Pirce, and also to pay voters for voting for said Pirce. I myself received three dollars for voting for William A. Pirce, but I don't know by name the person who paid me the money. I know him simply by sight…He belonged to the Republican party and he was working in the interest of Mr. Pirce…This person that I have mentioned above came to me and asked if I had voted, and I told him I had not. He handed me a ticket which which was yellow in color, a Pirce ticket, and said, "Vote that, and I will see you later." I voted it, and after the polls were closed I saw him on the street and he took me down to Atwood's Hotel and gave me three dollars. He gave me those three dollars for voting for Mr. Pirce."
As a result of all the evidence and testimony presented, the House Committee concluded in January 1887 that there was election fraud in this race.
However, they did not find enough evidence to suggest that Page would have been elected without the fraud taking place, as Page had lost by 11.2 points (1,751 votes).
As such, Page was not seated.
However, the Committee found enough evidence to suggest the fraud put into question Pirce winning a majority of the vote as required by Rhode Island law.
Pirce's seat was therefore declared vacant on January 25, 1887.
The Committee wrote:
"While it is likely that voters under the domination of Republican employers were deterred from voting for Mr. Page, there was no evidence before the committee defining the measure of this influence, or estimating its effect. Still, it is not improbable that it was larger in extent than the apparent majority of the sitting member. The committee therefore recommend the adoption of the following resolution: Resolved, That William A. Pirce was not elected a member of the House of Representatives of the Forty-ninth Congress, from the Second Congressional District of Rhode Island, and that the seat be declared vacant."
The contestant, Charles Page was then elected in the subsequent February 1887 special election and finally seated to serve the remaining 10 days of the 49th Congress. Page unsuccessfully sued the federal government to collect back pay for the nearly two-year period during which Pirce had held the seat.
Page would later win two more terms – to the 52nd (1891-1893) and 53rd (1893-1895) Congresses.
Follow Smart Politics on Twitter.