Will Terry McAuliffe Run for Governor in 2021?
McAuliffe could become the first governor to get renominated by his party since the one-term limit went into effect in the 1850s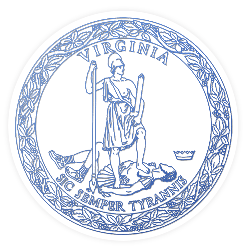 Terry McAuliffe's announcement last week that he would not run for president in 2020 suggests the former Virginia governor may be eying a run for his old job in two years.
The Democratic hold on Virginia's constitutional offices has thus far endured the cracks caused by revelations in recent months of racially insensitive college yearbook photographs (by Governor Ralph Northam, Attorney General Mark Herring) and sexual assault charges (against Lieutenant Governor Justin Fairfax).
While the Democratic bench isn't particularly thin in the Old Dominion State, dusting off McAuliffe to right the ship at the top of the ticket could be seen as a smart strategy for a party which has made substantial inroads down the ballot in recent cycles – now within a whisker of taking back the House of Delegates for the first time in nearly two decades as well as the state Senate. [Democrats also control both U.S. Senate seats plus seven U.S. House seats for the first time since the Election of 1992].
Virginia, of course, is the only state in the nation which limits its governors to a single term – a constitutional provision since 1851, which is when direct elections for governor were also initiated.
Governors are permitted to run for non-consecutive terms; however, during the last 165+ years since current term limits took effect, only one has returned to the office – and no former governor has ever been renominated by his party. Democratic Lieutenant Governor Mills Godwin was elected governor in 1965 and, after sitting out one term, was nominated by the GOP in 1973 and eked out a 1.5-point victory over independent Henry Howell.
No other governor from either party has made it back to the general election ballot for the state's highest elected office.
Over the decades, there have been three losing gubernatorial nominees who were renominated by their party in the direct election era.
In 1953, Republican state Senator Ted Dalton won his party's gubernatorial nomination en route to a 10.6-point loss to former U.S. Representative Thomas Stanley – the best showing by a GOP nominee for governor since John Wise in 1885.
Four years later, Dalton was renominated but suffered a 26.7-point loss to former state Attorney General James Almond.
In 1965, attorney and state party leader Lin Holton came up 10.2 points shy of defeating Lieutenant Governor Mills Godwin and then became the first Republican governor in Virginia since Reconstruction with his 7.1-point win over former U.S. Ambassador Bill Battle in 1969.
Republicans also nominated former state legislator and Attorney General J. Marshall Coleman in two nonconsecutive cycles. In 1981, Coleman lost by 7.1 points to Lieutenant Governor Chuck Robb and in 1989, Coleman again was defeated by a sitting lieutenant governor – Doug Wilder narrowly winning by 0.4 points.
Attorney General Herring – perhaps the least tarnished of the state's three constitutional officers – still intends to run for governor in 2021, though a McAuliffe candidacy might clear the field.
Follow Smart Politics on Twitter.