Lawmaker, Mayor, and WWII Veteran Don Fraser Passes
The Minneapolis politician lived to become the fourth oldest former U.S. Representative in state history and the seventh to reach the age of 90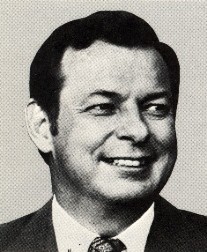 Former Minnesota state Senator (1955-1963), long-serving DFL U.S. Representative (1963-1979), and Minneapolis Mayor (1980-1993) Don Fraser passed away Sunday at the age of 95.
At 14 years in office, Fraser holds the mark as the longest-serving mayor in the history of the City of Lakes and his 5th Congressional District tenure sandwiched in between Republican Walter Judd (1943-1963) and DFLer Martin Sabo (1979-2007) comprised a 64-year period in which Minneapolis was represented by only three different congressmen.
Fraser was the fourth oldest former member of the nation's lower legislative chamber from the Gopher State, living to the age of 95 years, 3 months, 14 days – just a shade over a month younger than his predecessor Judd who died at 95 years, 4 months, 20 days in 1994.
Republican Victor Christgau (1929-1933) had the longest life among the 140+ Minnesota U.S. Representatives since statehood, passing away in 1991 at the age of 97 years, 21 days.
Former governor and congressman (1958-1979) Al Quie ranks second on the list. Born in 1923, Quie is 95 years, 8 months, 17 days old as of this writing.
Just seven of the 141 Minnesota U.S. Representatives reached the age of 90.
Republican Solomon Comstock (1889-1891; 91 years, 26 days), Farmer Laborite John Bernard (1937-1939; 90 years, 5 months, 1 day), and DFLer Bob Bergland (1971-1977; 90 years, 4 months, 18 days) complete this list.
Five other representatives nearly reached that milestone: Farmer-Laborite Henry Arens (1933-1935; 89 years, 10 months, 16 days), DFLer Eugene McCarthy (1949-1959; 89 years, 8 months, 12 days), Farmers' Alliance-Prohibition nominee Kittel Halvorson (1891-1893; 89 years, 6 months, 28 days), Republican John Gilfillan (1885-1887; 89 years, 6 months, 9 days), and Republican George MacKinnon (1947-1949; 89 years, 10 days).
After Quie, the next oldest surviving Minnesota U.S. House member is DFLer Alec Olson (1963-1967) at 88 years, 8 months, 24 days as of Monday.
There are currently 20 former surviving members of the chamber from the Gopher State: Quie, Olson, Arlen Erdahl (born in 1931), David Minge (1942), Tom Hagedorn (1943), Rick Nolan (1943), Bill Luther (1945), Jim Ramstad (1946), John Kline (1947), Gerry Sikorski (1948), Gil Gutknecht (1951), Tim Penny (1951), Vin Weber (1952), Jason Lewis (1955), Michele Bachmann (1956), Mark Kennedy (1957), Chip Cravaack (1959), Keith Ellison (1963), Tim Walz (1964), and Erik Paulsen (1965).
With the passing of Fraser, one sitting and 10 former members of the U.S. House from Minnesota have died this century.
When DFLer Bruce Vento (1977-2000) of St. Paul passed in October 2000 he was the first U.S. Representative from Minnesota to die in office since 16-term GOPer August Andresen in January 1958.
Republican Clark MacGregor (1961-1971) died a few years later in 2003 at the age of 80 followed by DFLer Joseph Karth (1959-1977, 82) and Eugene McCarthy (1949-1959, 89) in 2005.
No former members died during the next seven years from 2006 through 2012, but seven have passed away since 2013: Republican Arlan Stangeland (1977-1991) in 2013, Republican Rod Grams (1993-1995) in 2013, DFLer Jim Oberstar (1975-2011) in 2014, Republican Bill Frenzel (1971-1991) in 2014, plus the aforementioned DFLers Martin Sabo (1979-2007) and Bob Bergland (1971-1977) in 2016 and 2018 respectively.
Fraser was one of seven Minnesota U.S. Representatives to have served in World War II (a U.S. Navy radar officer in the Pacific Theater, 1944-1946).
Fraser's tenure in the U.S. House ended in 1979 following a failed U.S. Senate bid in 1978. The Minneapolis resident won his party's endorsement that cycle but lost the September 1978 DFL primary by 0.6 points to businessman and professional sports franchise owner Bob Short.
A year later, Fraser was elected to his first term as Minneapolis' mayor.
Follow Smart Politics on Twitter.