How Unique Is Steve Bullock's Political Resume?
Just four out of 53 Democratic candidates since 1996 were sitting statewide officeholders in states last won by the GOP presidential nominee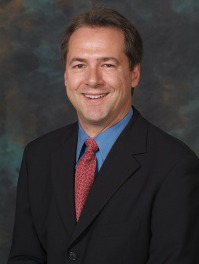 As one of just a few bona fide Democratic candidates who failed to qualify for the initial debates, Montana's Steve Bullock is doubling down on his importance to the 2020 field – touting his credentials of serving as governor of a state that Donald Trump carried by 20 points in 2016.
Of course, several of Bullock's rivals were victorious for political office in 'Trump states' – but they never won a statewide election: former Texas U.S. Representative Beto O'Rourke, Ohio U.S. Representative Tim Ryan, former San Antonio (Texas) Mayor Julian Castro, Miramar (Florida) Mayor Wayne Messam, and South Bend (Indiana) Mayor Pete Buttigieg.
And so, among the 24 Democratic hopefuls, Bullock is the only sitting statewide officeholder from a state won by Trump. [Note: Former Alaska U.S. Senator Mike Gravel won his second and final term in that Trump state in 1974].
While such a political biography is not unprecedented for a Democratic presidential candidate, it has been a rarity over the last quarter century.
During the last seven election cycles since 1996, just four of the more than 50 Democratic White House hopefuls held an elected statewide office in a state carried by the Republican presidential nominee in the previous election cycle.
In addition to Bullock, the remaining three are:
2004: Florida U.S. Senator Bob Graham
2004: North Carolina U.S. Senator John Edwards
2008: New Mexico Governor Bill Richardson
However, unlike Trump's 20.2-point win in Montana, George W. Bush carried these states by comparatively narrow margins: by 0.01 points in Florida in 2000, by 12.8 points in North Carolina in 2000, and by 0.8 points in New Mexico in 2004.
Only Edwards' campaign made any kind of splash – carrying two states in the 2004 Democratic primaries (his home state and neighboring South Carolina).
During this seven-cycle span, just three other Democrats were former statewide officeholders in states that had voted for the GOP nominee in the last cycle – all in 2008: Edwards, Gravel, and former Iowa Governor Tom Vilsack.
By contrast, during the six cycles from 1972 through 1992, Democrats saw nearly two-dozen candidates with Bullock's credentials run for president:
1972: Oklahoma U.S. Senator Fred Harris
1972: Indiana U.S. Senator Vance Hartke
1972: South Dakota U.S. Senator George McGovern
1976: Washington U.S. Senator Scoop Jackson
1976: Pennsylvania Governor Milton Shapp
1976: Indiana U.S. Senator Birch Bayh
1976: Alabama Governor George Wallace
1976: West Virginia U.S. Senator Robert Byrd
1976: California Governor Jerry Brown
1976: Idaho U.S. Senator Frank Church
1980: California Governor Jerry Brown
1984: California U.S. Senator Alan Cranston
1984: Colorado U.S. Senator Gary Hart
1984: South Carolina U.S. Senator Ernest Hollings
1984: Ohio U.S. Senator John Glenn
1988: Massachusetts Governor Michael Dukakis
1988: Illinois U.S. Senator Paul Simon
1988: Delaware U.S. Senator Joe Biden
1988: Tennessee U.S. Senator Al Gore
1992: Virginia Governor Douglas Wilder
1992: Nebraska U.S. Senator Bob Kerrey
1992: Arkansas Governor Bill Clinton
Of course, this long list above is partially explained by the fact that this period saw two cycles during which Democratic presidential nominees carried only one state (1972, 1984), such that nearly any potential statewide officeholder who decided to seek the presidency in 1976 and 1988 would be running from a state won by the GOP nominee.
On the Republican side, there have been 10 Republican White House candidacies since 1996 by sitting statewide officeholders in states previously carried by the Democratic presidential nominee:
1996: California Governor Pete Wilson
1996: Pennsylvania U.S. Senator Arlen Specter
2000: Arizona U.S. Senator John McCain
2000: New Hampshire U.S. Senator Bob Smith
2012: Minnesota Governor Tim Pawlenty
2016: Florida U.S. Senator Marco Rubio
2016: Florida Governor Jeb Bush
2016: New Jersey Governor Chris Christie
2016: Ohio Governor John Kasich
2016: Wisconsin Governor Scott Walker
The GOP had nearly a dozen additional former statewide officeholders that fit this criteria during this seven-cycle span.
Follow Smart Politics on Twitter.