How Many States Will Split Their Presidential and US Senate Vote in 2020?
The 2016 cycle was the first in history in which no state saw its voters split its ticket for these two offices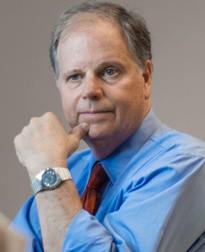 One of the most unusual facets of the 2016 election is that it marked the first time in the direct election era in which no state backed different political parties in their vote choice for president and U.S. Senator.
Twelve states voted for Hillary Clinton and the respective Democratic U.S. Senate nominee: California, Colorado, Connecticut, Hawaii, Illinois, Maryland, New Hampshire, Nevada, New York, Oregon, Vermont, and Washington.
Twenty-two states voted for Donald Trump and the GOP senate nominee: Alabama, Alaska, Arizona, Arkansas, Florida, Georgia, Idaho, Indiana, Iowa, Kansas, Kentucky, Louisiana, Missouri, North Carolina, North Dakota, Ohio, Oklahoma, Pennsylvania, South Carolina, South Dakota, Utah, and Wisconsin.
How unusual was this?
During the previous 22 presidential election cycles since 1928, no less than seven states split their vote between these two offices, with an average of 11 per cycle.
A high water mark of 18 states splitting its ticket was set in 1968: eleven states voted for Richard Nixon and the Democratic U.S. Senate nominee (Alaska, California, Idaho, Indiana, Iowa, Missouri, Nevada, North Carolina, South Carolina, South Dakota, Wisconsin), four voted for George Wallace and the Democratic nominee (Alabama, Arkansas, Georgia, Louisiana), and three voted for Hubert Humphrey and the GOP nominee (Maryland, New York, Pennsylvania)
Following the 1988 cycle (17 states), there has been a general decline in the number of states splitting their ticket: 12 states in 1992, 10 in 1996 and 2000, seven in 2004 and 2008, eight in 2012, and none in 2016.
Prior to 2016, the fewest states demonstrating this kind of split ticket voting occurred during the 1920 cycle.
That November, only Kentucky fit the bill by narrowly supporting James Cox for president over Warren Harding by 0.4 points while Republican Richard Ernst unseated Democratic Senator and former Governor John Beckham by 0.6 points.
Just three seats split their ticket in 1924 (Montana, Oklahoma, New Mexico) with six doing so in 1916 (California, Delaware, Maryland, North Dakota, Rhode Island, Washington).
It is very unlikely the 2020 cycle will duplicate the historical rarity seen in 2016, as the number of states which have at least a moderate chance of seeing voters split their ticket is fairly high.
Four states could conceivably back Trump and vote for the Democratic U.S. Senate nominee.
Alabama is assured to vote for Trump, but could see Democratic Senator Doug Jones (pictured at top) eke out another win – odds that presumably got a bit stronger after controversial 2017 GOP nominee Roy Moore officially announced his candidacy in June.
Alabama has previously split its ticket in this fashion three times: 1972 (Nixon and John Sparkman), 1984 (Ronald Reagan and Howell Heflin), and 1992 (George H.W. Bush and Richard Shelby).
Arizona could conceivably back a Republican or a Democrat for either office, though the most likely scenario for a split ticket outcome is probably a win for Trump with appointed U.S. Senator Martha McSally losing her seat to retired astronaut and Democratic nominee Mark Kelly.
Arizona has given its Electoral College votes to a Republican whilst electing a Democratic senator in four cycles: 1928 (Hoover and Henry Ashurst), 1956 (Dwight Eisenhower and Carl Hayden), 1976 (Gerald Ford and Dennis DeConcini), and 1988 (Bush and DeConcini).
New Hampshire will likely retain its presidential battleground status – backing Clinton by just 0.4 points in 2016 – and thus will be in play for the president next year despite going blue during the last four election cycles.
Meanwhile, Senator Jeanne Shaheen enjoys high favorability ratings (10th best in the nation according to the most recent Morning Consult survey) and seems to be in a strong position to hold her seat even if the top of the ticket backs Trump. Thus far Donald Bolduc, a retired U.S. Army Brigadier General, is the only Republican to jump into the race.
New Hampshire has voted for a Republican presidential nominee and a Democratic U.S. Senate nominee twice: 1932 (Hoover and Fred Brown) and 1972 (Nixon and Thomas McIntyre).
Trump only narrowly won battleground Michigan by 0.2 points. Senator Gary Peters is favored to hold his seat, but is one of the least known quantities in the chamber by his constituents and may yet draw a competitive GOP challenger. [Last year's U.S. Senate nominee, businessman and veteran John James, has already launched a campaign].
Michigan has supported a Republican for president and Democrat for U.S. Senate three times: 1976 (Ford and Don Riegle), 1984 (Reagan and Carl Levin), and 1988 (Bush and Riegle).
Four other states might back a Democrat for president and an incumbent Republican senator.
Pickups in two (and nearly three) Iowa congressional districts last year give Democrats hope that Clinton's near double-digit loss to Trump has not put the state out of reach for its eventual 2020 nominee.
Even still, first-term Senator Joni Ernst will be favored to hold her seat as Democrats are still waiting for a top-tier candidate to suit up for that race.
Iowa has split its ticket in this fashion just once in state history: 1992 (Bill Clinton and Chuck Grassley).
Democrats should have an easier time winning at the top of the ticket in Colorado, but Senator Cory Gardner – one of the two most vulnerable Republican lawmakers in the upper chamber on the ballot in 2020 – still might have even odds to retain his seat on a good night.
Colorado has also split its vote for a Democratic presidential nominee and a Republican nominee for U.S. Senate just one time: 1932 (Franklin Roosevelt and Karl Schuyler in a special election).
In Maine, the Democratic presidential nominee should win the popular vote (and balance of Electoral College votes) while long-serving GOP Senator Susan Collins (presumably) runs for reelection.
If Collins retires, the likelihood of the state splitting its ticket diminishes substantially.
Maine has backed a Democrat for president and Republican for U.S. Senate three times – two involving Senator Collins: in 1996 (Clinton and Collins), 2000 (Al Gore and Olympia Snowe), and 2008 (Barack Obama and Collins).
Finally, North Carolina provided Trump only a modest 3.7-point victory – which could be an easier win for Democrats than unseating Senator Thom Tillis. Despite weak favorability numbers, Tillis seems to have largely escaped a top-tier primary challenger and will thus be better suited to prevail in the general election.
However, North Carolina is one of 16 states never to back a Democrat for president and Republican for senate during the same election cycle.
Overall, Montana has split its ticket for president and U.S. Senate the most frequently at 55.6 percent of the time (10 of 18 cycles).
North Dakota is next at 50.0 percent, followed by Rhode Island (47.1 percent), Oregon (45.0 percent), and Louisiana (44.4 percent).
Follow Smart Politics on Twitter.