Democratic Presidential Field Bracing For Early Autumn Exits
Over the last dozen cycles, more presidential candidates have ended their campaigns in September and October (13) than November and December (eight) with only four doing so in August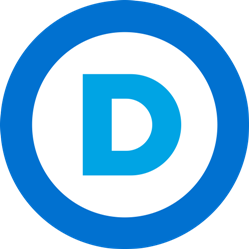 Democratic presidential candidates descended upon Iowa this weekend to campaign during the State Fair.
And while some candidates drew much larger crowds than others, the happenings at the 11-day event will not likely play a role in winnowing the field of two-dozen White House hopefuls.
In fact, over the last half-century, there have not been many exits from the presidential race during August of the year before the election.
The fate of most of these candidate was tied to their less than stellar performances at the now defunct Iowa Straw Poll.
In 1999, former governor and U.S. Secretary of Education Lamar Alexander placed a distant sixth at the Straw Poll (6.0 percent) and dropped out of the race two days later on August 16th.
In 2007, former Wisconsin governor and HHS Secretary Tommy Thompson also placed sixth in his neighboring state (7.3 percent) and ended his campaign the next day on August 12th.
Likewise, former Minnesota Governor Tim Pawlenty invested heavily in his performance at the Straw Poll – but his third place performance (13.6 percent) was not enough to enable him to continue his campaign, exiting the following day on August 13th.
[Note: Mike Gravel, who has been characterized by some in the media as not-so-serious candidate in 2020, also suspended his campaign on August 6th of this year].
Only one other major 2020 Democratic candidate has ended their campaign since the debates began this summer – California Congressman Eric Swalwell on July 8th.
Just two other candidates have closed down shop in July over the last dozen cycles: Republicans John Kasich (July 14, 1999) and Jim Gilmore (July 14, 2007).
However, with several candidates likely to be shut out of the September debates, one would expect more Democrats to end their campaigns this autumn, and historically, twice as many have done so in September compared to August:
Democrat Joe Biden (1988): September 23, 1987
Republican Pete Wilson (1996): September 29, 1995
Republican Dan Quayle (2000): September 27, 1999
Republican Thad McCotter (2012): September 22, 2011
Republican Rick Perry (2016): September 11, 2015
Republican Scott Walker (2016): September 21, 2015
Even more still have exited the race in October:
Republican Elizabeth Dole (2000): October 20, 1999
Republican Pat Buchanan (2000): October 25, 1999 (ended GOP bid)
Republican Bob Smith (2000): October 28, 1999
Democrat Bob Graham (2004): October 6, 2003
Republican Sam Brownback (2008): October 19, 2007
Democrat Jim Webb (2016): October 20, 2015
Democrat Lincoln Chafee (2016): October 23, 2015
But November and December have been comparatively quiet in terms of candidate exits perhaps due in part to the initial primaries and caucuses being so close on the calendar at that point of the cycle.
Three candidates have ended their campaigns in November:
Democrat Fred Harris (1972): November 10, 1971
Republican Arlen Specter (1996): November 22, 1995
Republican Bobby Jindal (2016): November 17, 2015
And five in December:
Republican Tom Tancredo (2008): December 20, 2007
Republican Herman Cain (2012): December 11, 2011
Republican Gary Johnson (2012): December 28, 2011 (ended his GOP campaign)
Republican Lindsey Graham (2016): December 21, 2015
Republican George Pataki (2016): December 29, 2015
One of the reasons most of the names listed above are from more recent cycles is due to the fact that presidential campaigns are generally launching much earlier on the calendar than they were, say, in the 1970s.
Overall, 22 of the 32 odd-numbered year exits from the presidential race since 1972 have been by Republican candidates.
Four major party candidates have ended their White House campaigns prior to July: Republican Lowell Weicker (May 17, 1979), Democrat Gary Hart (May 8, 1987 – before jumping back into the race that December), Democrat Tom Vilsack (February 23, 2007), and Democrat Richard Ojeda (January 25, 2019).
Follow Smart Politics on Twitter.