Wisconsin's 2020 US House Delegation Will Be Its Greenest In At Least 65 Years
The state has sent 22 of its Top 25 most experienced delegations to D.C. over the last 50 years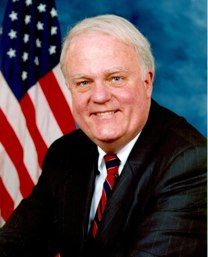 The recent announcements that Sean Duffy was resigning from his U.S. House seat this month and Jim Sensenbrenner was retiring at the end of this term means that Wisconsin will lose more than 50 years of congressional experience when the 117th Congress convenes in January 2021.
Duffy exits in the midst of his fifth term and Sensenbrenner will retire after 21 terms – making him the longest serving member of the U.S. House in Badger State history.
[Sensenbrenner has served 40 years, 8 month, 9 days through September 11th – good for second all time – and will pass Democrat Dave Obey (41 years, 9 months, 3 days) in early October of 2020].
These departures mean that Wisconsin is poised to send its least experienced group of legislators to Washington, D.C. in decades.
For this report, Smart Politics analyzed the tenures of Wisconsin's 180+ U.S. Representatives to serve across the last 87 Congresses since statehood.
Wisconsin's current delegation of Sensenbrenner (21 terms), Ron Kind (12), Gwen Moore (8), Duffy (5), Mark Pocan (4), Glenn Grothman (3), Mike Gallagher (2), and Bryan Steil (1) is the 14th most experienced in state history, serving an average of 7.0 terms.
However, even if Duffy's special election successor and the remaining six representatives are reelected next November, Wisconsin's delegation in the 117th Congress will arrive with the least amount of service under its belt since the mid-1950s.
Wisconsin's delegation in the 117th Congress will average no more than 4.8 terms of U.S. House service, presuming no incumbent loses their party's nomination or the general election.
That is a level not seen in the state since the Election of 1954 for the 84th Congress (1955-1957) when Wisconsin's 10-member delegation averaged 4.6 terms.
That delegation was comprised of Republicans Lawrence Smith (8 terms), Gardner Withrow (8), Alvin O'Konski (7), John Byrnes (6), Glenn Davis (5), William Van Pelt (3), and Melvin Laird (2) plus Democrats Clement Zablocki (4) and Henry Reuss (1).
The most experienced Wisconsin delegation in state history was elected to the 111th Congress (2009-2011) – averaging 9.6 terms of service: Obey (21 terms), Sensenbrenner (16), Tom Petri (16), Kind (7), Paul Ryan (6), Tammy Baldwin (6), Moore (3), and Steve Kagen (2).
Rounding out the Top Five are:
110th Congress (Elected 2006) at 8.6 terms: Obey (20), Sensenbrenner (15), Petri (15), Kind (6), Ryan (5), Baldwin (5), Moore (2), and Kagen (1)
108th Congress (Elected 2002) at 8.5 terms: Obey (18), Sensenbrenner (13), Petri (13), Gerald Kleczka (11), Kind (4), Ryan (3), Baldwin (3), and Mark Green (3)
109th Congress (Elected 2004) at 8.1 terms: Obey (19), Sensenbrenner (14), Petri (14), Kind (5), Ryan (4), Baldwin (4), Green (4), and Moore (1)
91st Congress (Elected 1968) at 8.0 terms: Alvin O'Konski (14), John Byrnes (13), Clement Zablocki (11), Melvin Laird (9), Henry Reuss (8), Glenn Davis (8), Robert Kastenmeier (6), Vernon Thomson (5), Henry Schadeberg (4), and William Steiger (2) [Note: Obey later won a special election in 1969 to replace Laird who became Richard Nixon's Secretary of Defense.]
The greenest Wisconsin delegation since the turn of the 20th Century was the one sworn in after the Election of 1938.
Wisconsin's U.S. Representatives entering the 76th Congress had an average of just 2.0 terms of service with seven of the 10 seats held by freshmen: Republicans Stephen Bolles, Charles Hawks, Harry Griswold, Lewis Thill, Frank Keefe, Reid Murray, and Joshua Johns.
Six-term Republican John Schaefer, four-term Progressive Merlin Hull, and three-term Progressive Bernard Gehrmann were the only incumbents to win reelection that cycle.
Due to fewer Wisconsin U.S. Representatives losing renomination bids, fewer losing general election races, and fewer dying in office over the last several decades, 22 of the Top 25 most experienced Wisconsin U.S. House delegations have been elected over the 50-year stretch from 1968 to 2018.
For perspective, during the 58 election cycles from statehood through the 87th Congress (1961-1963), the average tenure of Wisconsin's delegation was always less than six terms.
But during the 29 cycles since beginning with the 88th Congress (1963-1965), that average tenure has eclipsed six terms 27 times. [The only exceptions were the 94th Congress after Watergate (1975-1977) and the 99th Congress (1985-1987)].
If reelected next year, 12-term Democrat Ron Kind would have the longest tenure in the state's delegation. Kind is currently ranked #11 on the list of all-time U.S. House service from the state at 22 years, 8 months, 9 days through September 11th. Kind would pass Republican John Nelson (1906-1919; 1921-1933) for #10 during the summer of 2021.
Follow Smart Politics on Twitter.