The Longest and Largest US House Special Election Droughts
Wisconsin's 108-election streak – sixth in the nation – will shortly come to an end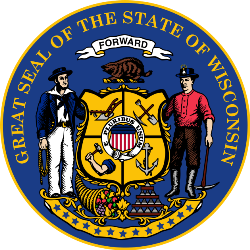 Although a date has not yet been set by Governor Tony Evers, Wisconsin is poised to host its first special election for a U.S. House seat in 26+ years to fill the vacancy by five-term Republican Sean Duffy in the 7th Congressional District.
While Wisconsin does not own one of the longest U.S. House special election droughts, it does have one of the largest.
Since Democrat Peter Barca's narrow 1st CD win against Mark Neumann on May 4, 1993, the Badger State has held 108 consecutive elections to the office without a special – 13 consecutive cycles.
That is the sixth biggest streak in the nation.
Iowa leads the way, holding 169 U.S. House elections since its last special in December 1959 when John Kyl won a seat to the chamber. Neighboring Minnesota is just behind with 168 consecutive elections since its last special in February 1977.
Tennessee (135 elections since 1988), Idaho (120 since 1890), and Colorado (117 since 1983) round out the Top 5. [Note: Idaho is the last remaining state never to hold a special election since statehood. Nevada dropped off the list following Dean Heller's appointment to the U.S. Senate in 2011.].
With Wisconsin soon falling from its #6 position, the next five slots will be held by Nebraska (107 since 1951), New Hampshire (88 since 1932), Connecticut (87 since 1987), Florida (81 since 2014), and Maine (73 since 1951).
States with moderate to large populations, of course, are less likely to have very long periods between specials. Larger delegations to the chamber increase the chances there will be a vacancy due to a representative's resignation or death.
Texas' string of 172 consecutive elections without a special election dating back to 2006 ended on June 30th of last year when Republican Michael Cloud won the seat vacated by Blake Farenthold who resigned under controversy.
This 12-year gap between specials in the Lone Star State was particularly long. During the previous half-century, Texas had not gone more than eight years between specials: 1968, 1976 (x2), 1983, 1985, 1989 (x2), 1991, 1997, 2003, 2006.
Each of the 10 states with the longest U.S. House special election droughts have small delegations – all currently four members or less: Idaho (129 years), Delaware (119), New Hampshire (87), Nebraska and Maine (68 each), Iowa (60), North Dakota (56), Rhode Island (52), Vermont (47), and Alaska (46).
Follow Smart Politics on Twitter.