Minnesota Again Eyes Multiple US House Rematches in 2020
The Gopher State has hosted 26 rematch elections to the chamber among major party nominees since 1990 – only three such challengers have been successful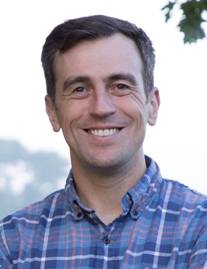 On Tuesday, former U.S. Army veteran and ex-acting Assistant Secretary of Defense Dan Feehan announced he was making a second bid for congress in an anticipated rematch against freshman GOP U.S. Representative Jim Hagedorn in Minnesota's 1st CD.
Thus far, Hagedorn and Feehan do not have any primary challengers and both candidates are expected to be nominated by their party next August.
Hagedorn, of course, knows a thing or two about second chances – losing to DFLer Tim Walz during his first two congressional bids: by 8.5 points in 2014 and 0.8 points in 2016.
The son of former Republican U.S. Representative Tom Hagedorn (1975-1983) then won Walz's open seat with a 0.45-point win against Feehan last November.
That extremely competitive contest ended up in the books as the eighth most closely-decided U.S. House election in Minnesota history (excluding at-large races for multiple seats).
If Feehan and Hagedorn are renominated by their parties, Minnesota could host as many as three congressional rematches during the 2020 cycle.
Sixth CD incumbent Tom Emmer is currently poised to face his 2018 opponent – DFL U.S. Air Force veteran Ian Todd. Emmer defeated Todd by 22.4 points in the safe Republican district.
Meanwhile, fellow U.S. Air Force veteran Dave Hughes is looking for a third crack against long-serving Blue Dog Democrat Collin Peterson in the 7th CD.
Peterson has held onto his Trump-friendly district with wins of 5.0 and 4.3 points against the relatively unknown (and comparatively not well-funded) Hughes in 2016 and 2018 respectively.
However, Hughes will not have a clear path to the nomination with several GOP challengers already in the race including former state Senator and Lieutenant Governor Michelle Fischbach.
Minnesota has averaged 1.3 U.S. House rematch elections over the last 81 cycles since statehood and has hosted 26 rematches across the last 15 election cycles since 1990 (with 2006 and 2010 the only cycles not featuring such a contest during this span).
Only three of these 26 second (or third) attempts were successful, however:
1990 (7th CD): DFLer Collin Peterson defeated Arlan Stangeland in his third attempt (losing by 14.1 points in 1984 and 0.06 points in 1986 – the second closest race for the office in Minnesota history)
2002 (2nd CD): Republican John Kline turned 4.0 and 2.6-point losses to Bill Luther in the 6th CD in 1998 and 2000 respectively into an 11.1-point victory the third time around in the newly drawn 2nd CD
2018 (2nd CD): DFLer Angie Craig lost an open seat race by 1.8 points to Jason Lewis in 2016 but came back to oust the freshman lawmaker by 5.5 points two years later
Overall, there have been 108 rematches by major party candidates across the 597 elections to the chamber in Gopher State history.
Just 16 of these 108 attempts have been successful, or one in seven, including seven of 55 since the DFL merger in 1944.
In addition to the aforementioned races in 1990, 2002, and 2018 the remaining four contests during the DFL era are:
1944 (3rd CD): DFLer William Gallagher defeated two-term Republican Richard Gale by 1.8 points after a third place showing and 30.9-point loss as a Democrat in 1942
1948 (3rd CD): DFLer Roy Wier beat freshman GOPer George MacKinnon by 9.2 points after lo sing by 4.2 points in 1946
1970 (7th CD): DFLer Bob Bergland defeated six-term Republican Odin Langen by 8.2 points after a 2.4-point loss in 1968
1982 (6th CD): DFLer Gerry Sikorski beat two-term GOPer Arlen Erdahl following a 13.7-point defeat in the 1st CD four years prior in 1978
Victorious challengers in rematches prior to the DFL merger were:
1859 (At-large): Republican Cyrus Aldrich defeated freshman Democrat James Cavanaugh to win one of two at-large seats on a single ballot after coming up short in the previous cycle
1880 (2nd CD): Former Republican Congressman Horace Strait beat freshman Democrat Henry Poehler by 13.4 points to win back his seat after enduring a 2.5-point loss in 1878
1894 (3rd CD): Republican Joel Heatwole unseated two-term Democrat Osee Hall by 13.4 points one cycle after coming up 3.3 points short in 1892
1906 (2nd CD): Democrat Winfield Hammond beat seven-term Republican James McCleary by 4.0 points some 14 years losing an open seat race to him by 18.4 points in 1892
1922 (7th CD): Independent Ole Kvale knocked 10-term GOPer Andrew Volstead out of office with a decisive 19.4-point win after narrowly losing by 1.9 points in 1920
1926 (8th CD): Farmer-Laborite William Carrs defeated two-term Republican Oscar Larson by 1.4 points after failing to beat him as a Democrat in 1920 (by 1.6 points) and 1922 (by 6.0 points)
1938 (7th CD): Republican H. Carl Anderson beat five-term Farmer-Laborite Paul Kvale by 5.9 points after a 16.9-point loss in 1936
1938 (8th CD): Former Congressman William Pittenger took his seat back from freshman Farmer-Laborite Paul Bernard with a 10.4-point win after seeing his second stint in the chamber come to an end with a 12.8-point loss in 1936
1940 (2nd CD): Republican Joseph O'Hara defeated three-term Democrat Elmer Ryan by 6.5 points following a 7.7-point loss in 1938
The last time the state has seen as many as three rematches in a single cycle was in 2000 when Republican Gil Gutknecht defeated DFLer Mary Rieder in the 1st CD (after a previous 1996 matchup), DFLer Martin Sabo beat Republican Frank Taylor in the 5th CD (1998), and Luther defeated Kline in the 6th CD (1998).
Follow Smart Politics on Twitter.