How Will Success Be Measured for Democrats in Mississippi's Gubernatorial Election?
The party could be swept at the polls in statewide races for the first time since Reconstruction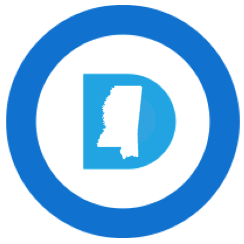 When four-term state Attorney General Jim Hood announced he would run for governor in 2019, Mississippi Democrats knew there was a chance the party would be without a statewide officeholder for the first time since the 19th Century.
Hood, who cruised to double-digit victories during each of his attorney general bids, is by far the strongest candidate Democrats could nominate in a state where the party has been decimated at the ballot box over the last decade.
At a minimum, Hood will end the slide his party has endured in gubernatorial elections ever since the last Democrat was elected to the office in 1999 when Lieutenant Governor Ronnie Musgrove won 49.6 percent of the vote.
Subsequent nominees have garnered less and less support each cycle:
2003: Musgrove lost reelection to former RNC Chair Haley Barbour with 45.8 percent
2007: Attorney John Eaves won 42.1 percent against Governor Barbour
2011: Hattiesburg Mayor Johnny DuPree received 39.0 percent against Lieutenant Governor Phil Bryant
2015: Truck driver and political novice Robert Gray received just 32.3 percent against Governor Bryant
Gray's showing shattered the mark for the lowest ever support recorded by a Magnolia State Democratic nominee for governor, easily claiming the party's worst performance across the 49 cycles in which Democrats have officially fielded a candidate for the office since 1833.
Hood appropriately remains an underdog against Lieutenant Governor Tate Reeves – although it is quite possible neither is victorious per se on November 5th.
Support for Hood should at least approach Musgrove levels of 2003 (mid-40s), depending on the performance of independent candidate and Air Force veteran David Singletary and Constitution nominee Bob Hickenbottom.
However, Mississippi's 1890 state constitution requires that a candidate must win a majority of the popular vote as well as a majority of the state's 122 legislative districts. [Similar requirements had formerly been on the books in other Southern states over the decades].
But if no candidate does so, the (GOP-dominated) state House of Representatives selects the winner from the two candidates with the largest popular vote.
As such, while it is conceivable that Hood could emerge with a plurality of the popular vote – or even a narrow majority – it is extremely unlikely he could claim a majority of all legislative districts without a commanding advantage statewide due to the more concentrated location of Democratic strongholds across the state.
So what is 'success' for Mississippi Democrats in this race?
The party's A-goal is probably for Hood to eke out a plurality of the popular vote and force the legislature to select a candidate (ultimately Reeves) who had fewer votes statewide.
Such optics will likely further fuel the larger, national movement for electoral reform (e.g. the popular vote interstate compact in presidential elections).
A reasonable B-goal is to deny Reeves an outright majority on Election Day and force the legislative vote.
In the end, the prospects of Democrats retaining a single statewide office in Mississippi in this cycle's election are grim.
[Democrats will likely retain at least one of the two seats the party currently holds on the state Public Services Commission after 2019, although those seats are elected district-wide, not statewide. Incumbent Brandon Presley is running for a fourth term in the more Democratic-friendly Northern District.]
Follow Smart Politics on Twitter.