Will Kentucky's 2019 Electorate Look More Like 2016 or 2018?
It didn't show up on the scoreboard, but Democrats made inroads in GOP strongholds last year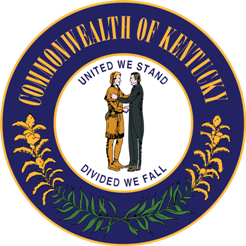 While the electoral trend line for the Democratic Party in many southern states has largely been in a tailspin over the last few decades, Kentucky Democrats are hopeful the party will be able to pick up a gubernatorial seat in this Tuesday's race between state Attorney General Andy Beshear and incumbent Republican Matt Bevin.
The race is considered a tossup by many prognosticators with the partisan trajectory of the state and strong support for President Donald Trump pulling against Governor Bevin's very low approval ratings.
However, Trump will not be on the ballot on Tuesday, so it is anyone's guess as to whether an unpopular governor from a popular party will eke out a win against a well-known challenger from an unpopular party. [With Beshear running for governor and Secretary of State Alison Lundergan Grimes term-limited, the party has no incumbents running for reelection in constitutional offices and could end up getting completely shut out].
The 2018 cycle saw Democrats net dozens of U.S. House seats (and scores of state legislative seats) across the country.
Although such gains were not realized in the Bluegrass State, Democrats did make significant inroads that, if replicated in 2019, could help Beshear prevail.
Democrats did not pick up any U.S. House seats in Kentucky last November, but they were more competitive in each of the five GOP-held districts compared to the 2016 cycle when Trump was on the ballot.
In the western 1st CD, two-term Republican James Comer defeated Paul Walker by 37.2 points in 2018 – 8.0 points less than his 45.2-point victory over Sam Gaskins in 2016.
In the west-central 2nd CD, Republican Brett Guthrie beat Hank Linderman by 35.7 points in 2018 after running unopposed for his fifth term two years prior.
In the northeastern 4th CD, Democrats shaved 14.9 points off Thomas Massie's 42.6-point victory against Calvin Sidle in 2016 with his 27.7-point win for a fifth term against Seth Hall in 2018.
In the eastern 5th CD, long-serving Republican Hal Rogers carried the heavily rural district by 57.9 points against Kenneth Stepp in 2018 after running without major party opposition for the seventh time in his congressional career in 2016.
Finally, in the Lexington-based 6th CD, Andy Barr saw his 22.2-point victory over Nancy Jo Kemper for a third term in 2016 shrink by 19.0 points to 3.2 points against Amy McGrath a year ago.
[Note: The lone Democratic-held district – represented by John Yarmouth of the Louisville-based 4th CD – saw his 27.0-point win in 2016 slip modestly to 25.5 points in 2018].
Beshear, of course, would have to run well ahead of all those failed 2018 Democratic nominees – something he and many Democrats have been able to do during these off-year election cycles. As in many other Southern states, Democratic nominees in Kentucky for constitutional offices have fared better than those running for federal seats, with success often determined by the distance such candidates have been able to put between themselves and the national party.
Beshear needs to shed much of the national drag with which his party has burdened nominees in the state over the last decade, and also tap into some of the general discontent among the electorate that helped propel Democrats to close the gap in districts across the state during the last cycle.
That task becomes easier to accomplish when challenging an incumbent governor such as Bevin who has one of the lowest gubernatorial job approval ratings in the country.
No doubt Beshear is relieved Kentucky holds its election for constitutional offices the year before the presidential election – one suspects no Democratic nominee could prevail in the state with an electorate coming out to vote for Trump at the top of the ticket.
The end result may produce one of the most closely-decided gubernatorial races in Kentucky in decades.
Follow Smart Politics on Twitter.