Arkansas Democrats Poised to Make History
The 12-year gap between no GOP and Democratic Arkansas U.S. Senate nominees will be the shortest in the direct election era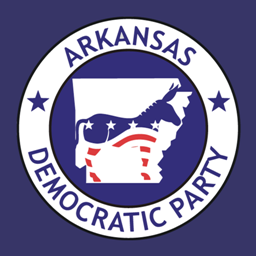 On Tuesday, the only Democratic candidate slated to challenge one-term U.S. Senator Tom Cotton announced he was ending his campaign – mere hours after the filing deadline closed for the 2020 election cycle.
Josh Mahoney's unexpected exit leaves Democrats on track to be without a nominee for the office for the first time in the direct election era.
If Arkansas Democrats' attempt to find a loophole to field a nominee does not bear fruit, the party will find itself in an unusual position next November.
For starters, just four states have failed to field Democratic and Republican U.S. Senate candidates on the general election ballot since the passage of the 17th Amendment in 1913: Alabama, California, Mississippi, and Virginia.
California joined that list in 2016 when Democrats placed in the top-two spots in the state's U.S. Senate jungle primary (state Attorney General Kamala Harris and U.S. Representative Loretta Sanchez), leaving no Republican on the ballot in the general election.
California Democrats had been without a U.S. Senate nominee in 1934, 1940, and 1952. [Technically, there were also no Republican and Democratic nominees in 1946's special election when appointed GOP Senator William Knowland defeated Democratic Congressman Will Rogers, Jr. as write-in candidates].
Alabama became a member of this small club in 2014 when Republican Jeff Sessions ran unopposed to win his fourth term. The GOP did not field a nominee in the state on 10 occasions (1914, 1918, 1930, 1938, 1942, 1946, 1950, 1956, 1974, 1978).
Mississippi Republicans did not field a nominee 17 times (1916, 1918, 1924, 1928, 1930, 1934, 1936, 1940, 1941, 1942, 1946, 1948, 1952, 1958, 1964, 1970, 1976) before Democrats failed to do so in 1990 and 2002 against the late Thad Cochran.
Similarly, Virginia Republicans were without a nominee in 11 cycles (1916, 1918, 1928, 1930, 1940, 1942, 1952, 1954, 1958, 1960, 1976) with Democrats falling short against Senator John Warner in 1990 and 2002.
Arkansas would become the fifth state on this list with state Democrats doing so in the shortest span since their chief rival failed to provide voters with a nominee on the general election ballot.
In 2008, Arkansas Democratic U.S. Senator Mark Pryor ran without a Republican opponent en route to a second term.
Pryor was unseated in 2014 by Cotton – becoming the first of 89 U.S. Senators to lose a general election coming off a victory in which there was no major party opponent on the ballot.
And now, just 12 years after Pryor's win without a Republican on the ballot, it looks like the Democrats will be shut out.
That would break the current 14-year mark between cycles without Republican and Democratic nominees set in Mississippi (1976 and 1990) and Virginia (1976 and 1990).
Cotton will not run unopposed next year with Libertarian Ricky Harrington and progressive independent Dan Whitfield also meeting the state candidate filing deadlines.
Follow Smart Politics on Twitter.