Cantwell and Murray to Join Elite 20-20 Club Next Year
The Democratic duo from the Evergreen State will become just the second state delegation of women U.S. Senators to serve 20+ years together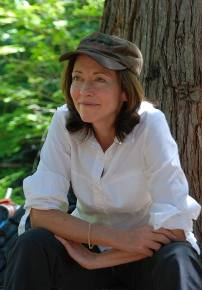 In the more than 230-year history of the chamber, only 30 pairs of U.S. Senators from the same state have served alongside one another for at least two full decades.
That club will add another pair as the 117th Congress convenes next January, when Washington Democrats Patty Murray and Maria Cantwell reach that milestone.
Murray has now served more than 27 years in the U.S. Senate since taking office in 1993 as she continues to inch closer to the all-time mark for service by a woman held by retired Maryland Democrat Barbara Mikulski at 30 years.
Murray is currently in third place on that list – approximately two months shy of California's Dianne Feinstein. [Note: Murray, who is 17 years Feinstein's junior, is up for reelection in 2022; Feinstein's term is up in 2024].
Cantwell was elected to her fourth term in 2018 and has now served a shade more than 19 years as her state's junior Senator.
And so, on January 3, 2021, Cantwell and Murray will join 30 other U.S. Senate delegation pairs who served together for at least 20 years.
The last pair to do so were Alabama Republicans Richard Shelby and Jeff Sessions, who comprised their state's delegation to the upper chamber for 20 years, 1 month, and 6 days until Sessions resigned to become U.S. Attorney General in February 2017.
Feinstein and Barbara Boxer are currently the only female delegation on the list – serving together for 24 years until Boxer's retirement in January 2017.
Of the 30 pairs of U.S. Senators, none served in the 18th Century and five served at least partially in the 19th Century:
Vermont Republicans George Edmunds and Justin Morrill (1867-1891): 24 years, 7 months, 28 days
Missouri Democrats Francis Cockrell and George Vest (1879-1903): 24 years
Connecticut Republicans Orville Platt and Joseph Hawley (1881-1905): 24 years
Maine Republicans Eugene Hale and William Frye (1881-1911): 29 years, 11 months, 13 days
Wyoming Republicans Clarence Clark and Francis Warren (1895-1917): 22 years
Twelve pairs served into the 21st Century:
South Carolina Republican Strom Thurmond and Democrat Fritz Hollings (1966-2003): 36 years, 1 month, 26 days (the longest-serving pair in U.S. Senate history)
Iowa Republican Chuck Grassley and Democrat Tom Harkin (1985-2015): 30 years
Delaware Republican Bill Roth and Democrat Joe Biden (1973-2001): 28 years
New Mexico Republican Pete Domenici and Democrat Jeff Bingaman (1986-2009): 26 years
West Virginia Democrats Robert Byrd and Jay Rockefeller (1985-2010): 25 years, 5 months, 13 days
Massachusetts Democrats Ted Kennedy and John Kerry (1985-2009): 24 years, 7 months, 23 days
California Democrats Dianne Feinstein and Barbara Boxer (1993-2017): 24 years
Hawaii Democrats Daniel Inouye and Daniel Akaka (1990-2012): 22 years, 7 months, 1 day
Connecticut Democrats Chris Dodd and Joe Lieberman (1989-2011): 22 years
Alaska Republicans Ted Stevens and Frank Murkowski (1981-2002): 21 years, 10 months, 29 days
Alabama Democrat-turned-Republican Richard Shelby and Republican Jeff Sessions (1997-2017): 20 years, 1 month, 6 days
Maryland Democrats Paul Sarbanes and Barbara Mikulski (1987-2007): 20 years
Only seven pairs of the 20-20 club were affiliated with different political parties (excluding Shelby/Sessions):
South Carolina: Thurmond and Hollings
Iowa: Grassley and Harkin
Delaware: Roth and Biden
New Mexico: Domenici and Bingaman
North Dakota: Republican Milton Young and Democrat Quentin Burdick (1960-1981)
Rhode Island: Democrat Claiborne Pell and Republican John Chafee (1976-1997)
New Jersey: Republican Clifford Case and Democrat Harrison Williams (1959-1979)
It will take a while for the U.S. Senate to see its 32nd pair hit the 20-20 mark.
Aside from Washington, the current delegations of only six states have been together for more than a decade, and each less than 14 years:
Vermont: Democrat Pat Leahy and independent Bernie Sanders (2007-present): 13 years, 11 days
Rhode Island: Democrats Jack Reed and Sheldon Whitehouse (2007-present): 13 years, 11 days
Wyoming: Republicans Mike Enzi and John Barrasso (2007-present): 12 years, 6 months, 23 days
Idaho: Republicans Mike Crapo and Jim Risch: (2009-present): 11 years, 11 days
Oregon: Democrats Ron Wyden and Jeff Merkley (2009-present): 11 years, 11 days
New York: Democrats Chuck Schumer and Kirsten Gillibrand (2009-present): 10 years, 11 months, 19 days
Delaware Democrats Tom Carper and Chris Coons will also hit the decade mark in November of this year (November 2010-present).
Follow Smart Politics on Twitter.