Biden Exaggerates Bill Clinton's Early Campaign Struggles
Georgia was not on his mind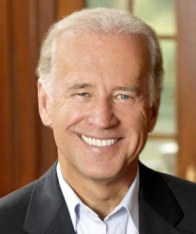 In an interview with Chuck Todd on NBC's Meet the Press on Sunday, Joe Biden attempted to minimize the struggles he endured in Iowa and New Hampshire (and his declining numbers in national polls) by pointing to Bill Clinton's 1992 campaign.
Clinton's campaign is viewed to have not gotten off the ground quickly and he did not achieve frontrunner status until after wins in South Carolina (March 7th) and in particular his several victories on Super Tuesday (March 10th) in Florida, Hawaii, Louisiana, Mississippi, Missouri, Oklahoma, and Texas.
In explaining why he did not necessarily have to win in South Carolina, but simply "do well," Biden claimed:
"It's not an apt comparison, but Bill Clinton lost his first eight, ten, twelve primaries and caucuses before he won one. I don't plan on taking that long."
In actuality, Clinton only lost four contests prior to his first win in the Georgia primary.
In the first four primaries and caucuses, there were also four different victors:
Iowa caucuses (February 10th): Favorite son and U.S. Senator Tom Harkin (76.6 percent)
New Hampshire primary (February 18th): Neighboring Massachusetts U.S. Senator Paul Tsongas (33.2 percent)
Maine caucuses (February 23rd): former California Governor Jerry Brown (30.8 percent)
South Dakota primary (February 25th): Neighboring Nebraska U.S. Senator Bob Kerrey (40.1 percent)
Then, on March 3rd, Clinton cruised to a 33.2-point victory over Tsongas in the Georgia primary for his first victory.
A handful of other states simultaneously held contests on that day – none of which Clinton won, although he only narrowly lost Colorado (by 1.9 points to Brown) and Maryland (by 7.6 points to Tsongas).
Follow Smart Politics on Twitter.