Late But Not Forgotten? A Brief History of June Presidential Primaries
Eighteen states have held primaries in June since 1912; Kentucky's primary on June 23rd is the second latest in U.S. history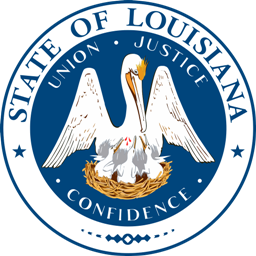 Last week Democratic Governor John Bel Edwards and Republican Secretary of State Kyle Ardoin announced the Louisiana presidential primary would be postponed from April 4th to June 20th – 18 days after the last state primaries were to be held in Montana, New Jersey, New Mexico, and South Dakota.
In the following days, postponements have also occurred in Georgia (moving primary day from March 24th to May 19th), Ohio (March 17th to June 2nd), and Kentucky (May 19th to June 23rd).
More postponements may yet come, but Kentucky is now slated to have the second latest presidential primary on the calendar in U.S. history.
The latest date on which a state had conducted a presidential primary over the last 108 years was in Utah in 2012 (June 26th).
Only the Republican primary was held on that day (with independents and GOPers allowed to participate) long after Mitt Romney had sealed up his nomination. Romney won 93.1 percent of the primary vote.
With their postponements to June in the 2020 cycle Kentucky and Louisiana have the second and third latest primaries during these 28 cycles since presidential primaries began in 1912.
Next is Washington, D.C. in 1952, when Democrats held their primary on June 17th (won by former ambassador and U.S. Commerce Secretary Averell Harriman of New York by 56.9 points over Tennessee U.S. Senator Estes Kefauver).
Other (non-U.S. territory) presidential primaries that were held after June 10th are:
Washington, D.C. in 2016 (June 14th, Democrats only): Hillary Clinton defeated Bernie Sanders by 57.6 points
North Dakota in 1988 (June 14th): George H.W. Bush defeated Mary Jane Rachner of Minnesota by 88.0 points. [No names were listed on the Democratic ballot, but eventual nominee Michael Dukakis received the most write-in votes.]
North Dakota in 1984 (June 12th): Ronald Reagan ran unopposed for the GOP and Gary Hart defeated Lyndon LaRouche by 73.1 points on the Democratic ballot
Illinois in 1968 (June 11th): Richard Nixon and Eugene McCarthy were victorious via write-in votes for the Republican and Democratic parties respectively
Through the 2020 cycle, there have been 97 June presidential primaries held in states (or Washington, D.C.) over the decades.
The largest number in any given cycle was nine states in 1980: California, Mississippi (GOP only), Montana, New Jersey, New Mexico, Ohio, Rhode Island, South Dakota, and West Virginia all held primaries on June 3rd.
The 2020 cycle currently has the second largest number of June primaries with eight: Montana, New Jersey, New Mexico, Ohio, South Dakota, and Washington, D.C. on June 2nd plus Louisiana (June 20th) and Kentucky (June 23rd). [A Republican primary in Puerto Rico is also scheduled for June 7th].
The state with the most presidential primaries in the month of June is South Dakota with 17 (in 1912, 1948, 1952, 1956, 1960, 1964, 1968, 1972, 1976, 1980, 1984, 2000, 2004, 2008, 2012, 2016, and 2020).
California is next with 14 followed by Montana (13), New Jersey (13), and New Mexico (12).
No other state has held more than four primaries in June: Alabama (4), Ohio (4), Florida (3), North Dakota (3), Washington, D.C. (3), West Virginia (3), Rhode Island (2), Illinois (1), Kentucky (1), Louisiana (1), Mississippi (1), North Carolina (1), and Utah (1).
Follow Smart Politics on Twitter.