The Waiting Game: Primary Postponements in the Age of COVID-19
The current 18-day gap between presidential primaries in 2020 does not even rank in the Top 15 cycles for the longest period between primaries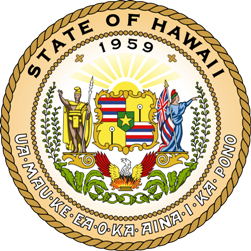 It has been only a week since voters went to the polls in Arizona, Florida, and Illinois, but the saturation of COVID-19 news has squeezed out most coverage of the Democratic presidential primary race.
Add to that the inability of candidates like Bernie Sanders to hold rallies, Joe Biden's burgeoning delegate lead, and several states postponing their primaries, and there is a decided lull in attention to the Democratic horserace.
Georgians would have voted today, but their primary was postponed until May 19th.
The next scheduled date for a statewide primary is April 4th. However, Alaska and Louisiana already postponed their primaries for that day due to COVID-19 (as did Wyoming Democrats for their caucuses) which leaves just Hawaii slated to vote.
No doubt the 18-day gap between the March 17th primaries in Arizona, Florida, and Illinois and the scheduled primary in Hawaii will seem like ages for political junkies, but having long periods between state primaries is not that unusual.
The longest gap between state primaries is in fact more than twice that amount – 42 days.
In 2004, there were no state primaries during the 42-day period between Illinois (March 16th) and Pennsylvania (April 27th). [Though caucuses were held in four states during this span].
In 2008, Mississippi's primary was held on March 11th and the next time voters went to the ballot box was in Pennsylvania on April 22nd.
In no other cycle has there been a gap of more than a month between statewide presidential primaries.
The primary calendar in six cycles has produced gaps of four weeks:
1936: New Hampshire (March 10th) to Wisconsin (April 7th)
1948: New Hampshire (March 9th) to Wisconsin (April 6th)
1960: New Hampshire (March 8th) to Wisconsin (April 5th)
1964: New Hampshire (March 10th) to Wisconsin (April 7th)
1996: California, Nevada, and Washington (March 26th) to Pennsylvania (April 23rd)
2000: Pennsylvania and Wisconsin (April 4th) to Indiana, North Carolina, and Washington, D.C. (May 2nd)
Eight other cycles have produced gaps in primaries of at least three weeks: 1940, 1944, 1968, 1972, 1976, 1984, 1992, and 2012.
The cycle with the shortest period between presidential primaries was the first – 1912 – at just 11 days between Nebraska and Oregon on April 19th and Massachusetts on April 30th.
If the Hawaii primary is postponed from April 4th this cycle, there will have been a 21-day wait from the March 17th primaries until Wisconsin on April 7th.
If Wisconsin is also postponed, the next primary is the make-up date in Alaska on April 10th (24-day gap).
There is also scheduled to be an 18-day wait between the 10 primaries on June 2nd (Connecticut, Indiana, Maryland, Montana, New Jersey, New Mexico, Ohio, Rhode Island, South Dakota, and Washington, D.C.) and the Louisiana primary on June 20th.
Follow Smart Politics on Twitter.