Wisconsin's 2020 State Supreme Court Election By the Numbers
Kelly's loss was just the fifth out of 63 elections for incumbent justices on Wisconsin's high court over the last 100 years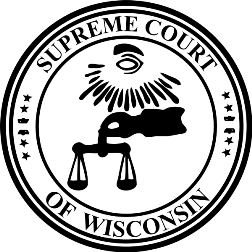 Although her electoral victory was largely crowded out by COVID19 coverage, Jill Karofsky's convincing double-digit win over incumbent Daniel Kelly in Wisconsin's recent Supreme Court election did make some waves.
Elections to Wisconsin's high court – normally not an office on the national radar – has received unusual and outsized coverage from time to time over the last decade.
In 2011, liberal-backed JoAnne Kloppenburg's challenge against conservative-backed incumbent David Prosser was framed as a proxy election against newly elected Republican Governor Scott Walker (and the Tea Party movement that swept the GOP into power across the nation after the 2010 cycle). The result was the closest race for the office since 1980 – decided by half a point – in favor of the Walker-backed justice.
Wisconsin narrowly flipped to the GOP in 2016's presidential race after seven Democratic victories, and the state's status as a coveted battleground has been highlighted in even brighter colors ever since.
The unseating of Governor Walker by Tony Evers in 2018 by 1.1 points gave Democrats hope the tide had turned in their favor.
But an open seat race for the state's high court just five months later in April 2019 saw the conservative-backed candidate Brian Hagedorn eke out a 0.5-point victory over Lisa Neubauer.
With no other data points heading into the 2020 cycle, last week's contest between Karofsky and Kelly was expected to be a gauge of where the Badger State electorate was at heading into 2020.
But the gauge was difficult to measure.
A month out from Election Day, Democrats seemed to have a potential advantage in turning out their vote by hosting a contested presidential primary. Joe Biden then turned in an impressive performance on Super Tuesday, became an unstoppable force in contests held through the rest of March, and defending primary winner Bernie Sanders' campaign came grinding to a halt. [Sanders withdrew the day after the Wisconsin primary].
However, the COVID19 virus brought about social distancing, shelter at home orders, and a slew of poll station closures which Democrats feared would depress turnout and aid the GOP in the Supreme Court election. That led to unsuccessful, 11th hour attempts by Democrats to delay the primary or at least extend the absentee ballot postmark date.
Nonetheless, more Wisconsinites ended up voting in the April 2020 state Supreme Court election (1.54 million) than in all but one race for the office in state history. [The 2016 race between JoAnne Kloppenburg and Justice Rebecca Bradley had 1.95 million voters – aided greatly by competitive GOP and Democratic presidential primaries held that day].
Kelly's loss was just the eighth defeat of a sitting Wisconsin Supreme Court justice, and only the second over the last half century – joining Justice Louis Butler in 2007 (to Mike Gableman).
The other six justices to lose a general election since statehood were Samuel Crawford in 1855, Robert Bashford in 1908, Roujet Marshall in 1917, James Rector in 1947, Emmert Wingert in 1958, and George Currie in 1967.
Karofsky won 28 of Wisconsin's 72 counties – a marked improvement over the 19 counties Evers carried in the 2018 gubernatorial race.
Karofsky carried each of Evers' counties (Ashland, Bayfield, Columbia, Crawford, Dane, Douglas, Eau Claire, Grant, Green, Iowa, Kenosha, La Crosse, Menomonie, Milwaukee, Portage, Richmond, Rock, Sauk, and Vernon) plus nine others (Brown, Door, Dunn, Jackson, Lafayette, Outagamie, Pierce, Trempealeau, and Winnebago).
Over the last 100 years, incumbent justices in Wisconsin now have a record of 58 victories and against five defeats.
Wisconsin has now held an election to its Supreme Court in six consecutive years. Barring an unforeseen vacancy, it will not host another race until 2023 when the term of Chief Justice Patience Roggensack expires.
And, when Karofsky is seated on August 1st of this year, the number of women on the Wisconsin Supreme Court will return to six and its nation-leading highest percentage of 86 percent.
Wisconsin is one of 10 states where women comprise a majority of its high court along with Arkansas, Maryland, Minnesota, New Mexico, Ohio, Oregon, Tennessee, Washington, and Wyoming.
Follow Smart Politics on Twitter.