Will Biden Carry Washington in a Blow Out?
A new survey finds the former Vice President leading Trump by more than 25 points in the coastal state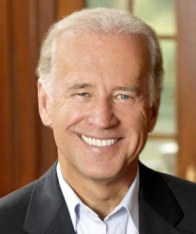 A recently released KING-TV / SurveyUSA poll of the 2020 presidential race among likely Washington state voters finds presumptive Democratic nominee Joe Biden crushing President Donald Trump by a 57 to 31 percent margin.
To be sure, the Evergreen State is in the 'safe Democratic' column heading into the 2020 election.
The once purple state has backed the Democratic nominee in eight consecutive elections – behind only Minnesota for the longest streak in the nation – with each of the last three contests decided by more than 14 points.
But imagining a 25+-point victory by Biden in Washington is difficult to do at first blush, even at this point in the state's political history which has generally seen Democrats flourish in the state.
For starters, Democratic presidential nominees have carried Washington by more than 20 points in just three cycles since statehood:
1932: Franklin Roosevelt defeated Herbert Hoover by 23.5 points
1936: Roosevelt beat Alf Landon by 29.9 points
1964: Lyndon Johnson defeated Barry Goldwater by 24.6 points
Each of those cycles, of course, resulted in landslide victories with Roosevelt winning 472 Electoral College votes (and all but six states) in 1932, Roosevelt receiving 523 votes in 1936 (and all but two states), and Johnson winning 486 votes in 1964 (and all but six states).
Even the rosiest of pictures painted by prognosticators for Biden show him receiving well below 400 Electoral College votes.
That said, Democrats have generally dominated statewide elections in Washington in recent decades and the state is trending in the party's favor.
Washington currently owns the nation's longest Democratic gubernatorial winning streak – victorious in all nine contests since 1984. [Oregon has the largest number at 10 in a row since 1986].
Governor Jay Inslee is well-situated to bring that tally to 10 straight victories in November.
Overall, Democrats have won 68 of 93 statewide elections in Washington since 1984 (73.1 percent).
That tally includes all nine races for auditor and governor during this span, eight of nine elections for treasurer and president, seven of nine for lieutenant governor and Insurance Commissioner, five of nine for attorney general and Commissioner of Public Lands, and 10 of 12 for U.S. Senator.
Democrats have only struggled in elections for secretary of state – losing all nine contests since 1984 and 15 in a row since 1964. [Republicans have endured a more futile losing streak – failing to win each of the last 22 races for state auditor since 1932].
Democrats also hold 70 percent of the state's congressional districts (seven of 10) for the first time since the 103rd Congress when the party controlled eight of nine districts coming out of the 1992 election.
It should also be noted that the SurveyUSA matchup poll spelling disastrous news for Trump in Washington does resonate with some other recent polling there.
In the most recent Morning Consult tracking of Donald Trump's approval rating from February, the president's net approval rating was -27 points in Washington – lower than all but one state across the nation (Vermont at -39 points).
Follow Smart Politics on Twitter.