Record Number of Kansas US Senate Primary Candidates in 2020 GOP Contest
Eleven Republicans are vying to replace Pat Roberts; in only two other cycles have more than four GOPers appeared on a U.S. Senate primary ballot across 41 cycles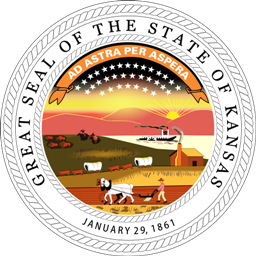 In a state where Democrats have lost the last 31 consecutive U.S. Senate elections, it is no wonder that so many Kansas Republicans were eager to jump into the 2020 race to succeed retiring four-term GOP incumbent Pat Roberts.
In the end, a state record 11 candidates appear on today's U.S. Senate Republican primary ballot with former Secretary of State Kris Kobach and Congressman Roger Marshall receiving top billing.
That breaks the previous party and state record of nine candidates who ran to replace retiring three-term incumbent James Pearson in 1978.
Nancy Kassebaum emerged from that field with a plurality 30.6 percent of the vote, defeating Wayne Angell by 6.0 points.
Republican voters have only had more than four choices from which to select their U.S. Senate nominee in Kansas just one other time across the 41 cycles since the first such primary in 1912.
In 1932, seven GOPers fought for the right to take on Democratic incumbent George McGill, with former two-term Governor Ben Paulen claiming victory with 36.4 percent, defeating Kansas Livestock Association Secretary Joe Mercer by 14.7 points.
On the Democratic side of the ticket, the largest number of candidates to appear on a Kansas U.S. Senate primary ballot is seven, occurring in 1914.
Congressman George Neeley defeated Judge Hugh Farrelly – a former state Senator and 1912 Democratic U.S. Senate nominee – by 3.6 points with just 29.0 percent of the vote.
On Tuesday only two Democrats vie for their party's nomination – state Senator and frontrunner Barbara Boiller and frequent 4th CD candidate Robert Tillman.
Democrats saw six candidates run for the U.S. Senate in 1980's primary (won by John Simpson) with five candidates running in 1924 (James Malone), 1968 (William Robinson), 1986 (Guy McDonald), and 2010 (Lisa Johnston).
Republican nominees ran unopposed in their party's primary five times (all incumbents): Arthur Capper in 1930, Bob Dole in 1974, Nancy Kassebaum in 1984, Sam Brownback in 1998, and Pat Roberts in 2008.
Democratic nominees have faced no opposition seven times: George Hodges in 1920, Jonathan Davis in 1930, George McGill in 1944, Paul Aylward in 1962's special election, Arch Tetzlaff in 1972, James Maher in 1984, and Sally Thompson in 1996.
Other notable Republicans competing in today's U.S. Senate primary include plumbing company owner Bob Hamilton, former football player and 2002 GOP nominee for Lieutenant Governor Dave Lindstrom, and Kansas Board of Education member Steve Roberts.
Follow Smart Politics on Twitter.