Kennedy Attempts To Make Massachusetts History in US Senate Primary
No challenger has ever upset an incumbent in a Bay State primary for the office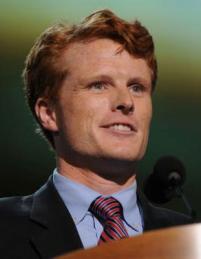 The head-to-head primary challenge of Massachusetts Democratic U.S. Senator Ed Markey by U.S. Representative Joe Kennedy III has at times seemed curious to political observers.
Markey, a reliable liberal vote in the chamber, has seemingly done little to disqualify himself from the support he has come to expect from his constituents, other than being 35 years older than his would-be political vanquisher.
And yet, polling conducted over most of the last 10 months since Kennedy launched his campaign indicated he was in a strong position to knock an incumbent with more than 43 years of experience in congress out of office.
Recent surveys suggest Markey has found his footing as the campaigns head into the last few weeks before Primary Day on September 1st.
Even with his legendary surname and political lineage, a Kennedy victory in two weeks would be a monumental take-down in Massachusetts electoral history.
To date, no Massachusetts U.S. Senator has lost a primary in each of the 32 previous renomination campaigns launched since the first primary for the office in the state in 1916. And all but one was a blow-out.
In the direct election era, U.S. Senators from the state have stepped aside and not sought renomination just eight times out of 41 special and general elections:
Republican Frederick Gillett (1930): Retired from political office
Democrat Marcus Coolidge (1936): Retired from political office after Governor James Curley entered the race
Appointed Republican Sinclair Weeks (1944 special): Weeks stated he would not seek the nomination if Governor Leverett Saltonstall, who appointed Weeks to the seat, was a candidate
Appointed Democrat Benjamin Smith (1962 special): Retired from political office prior to Ted Kennedy and state Attorney General Edward McCormack (nephew of the U.S. House Speaker) declaring their candidacies
Republican Leverett Saltonstall (1966): Retired from political office after 22 years in office
Democrat Paul Tsongas (1984): Resumed his law practice
Appointed Democrat Paul Kirk (2009 special): Announced he would not be a candidate in the special election on the day he was appointed to office in September 2009
Appointed Democrat Mo Cowan (2013 special): Announced he would not be a candidate in the special election upon his appointment in February 2013
Out of the remaining 33 primary contests with incumbents on the ballot there have been a total of 10 challengers.
In 26 of these 33 cycles with a U.S. Senator seeking his or her party's nomination, the incumbent ran unopposed:
Republican Henry Cabot Lodge in 1916
Republican John Weeks in 1918
Democrat David Walsh in 1924, 1928, 1940, and 1946
Republican William Butler in 1926 (special)
Republican Leverett Saltonstall in 1948, 1954, and 1960
Republican Henry Cabot Lodge, Jr. in 1952
Democrat John Kennedy in 1958
Democrat Ted Kennedy in 1964, 1970, 1982, 1988, 1994, 2000, and 2006
Republican Edward Brooke in 1972
Democrat John Kerry in 1990, 1996, and 2002
Republican Scott Brown in 2012
Democrat Ed Markey in 2014
Democrat Elizabeth Warren in 2018
The only instances in which an incumbent faced a primary challenger prior to 2020 were in the following six cycles:
1922: Republican Senator Henry Cabot Lodge defeated former Massachusetts House Speaker Joseph Walker of Brookline by 50.6 points
1934: Democratic Senator David Walsh beat former Lieutenant Governor Edward Barry by 41.4 points. [Former state Representative William Donahue of Boston placed a distant third].
1942: Republican Senator Henry Cabot Lodge, Jr. trounced Boston attorney Courtenay Crocker by 76.2 points
1976: Democratic Senator Ted Kennedy defeated Boston attorney Robert Dinsmore by 57.7 points. [Boston City Councilman Fred Langone and Stoughton contractor Bernard Shannon were also on the primary ballot, although Shannon withdrew and endorsed Dinsmore].
1978: Republican Senator Edward Brooke escaped with a 6.6-point victory against former radio personality and 1972 4th CD congressional candidate Avi Nelson
2008: Democratic Senator John Kerry defeated attorney and Gloucester city councilor Ed O'Reilly by 37.9 points
In short, only one primary challenger to a sitting Massachusetts U.S. Senator has been defeated by less than 37 points in state history.
Kennedy, of course, expects to do much better than that.
Follow Smart Politics on Twitter.