Kansans Witnessing Rare Competitive US Senate Race
The Sunflower State has the third longest drought in the nation since the last time it hosted a U.S. Senate election decided by single digits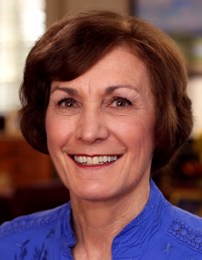 In addition to a half-dozen or so high profile U.S. Senate races that have captured the nation's attention this cycle are a handful of other contests that were not initially on the public's radar.
One of those elections is in Kansas, where three-term Republican Pat Roberts' open seat is on the ballot.
GOP Congressman Roger Marshall emerged as the nominee from a competitive primary in early August to face Democratic state Senator Barbara Bollier (pictured).
Ever since, public polling has shown a tight race with Bollier shattering state fundraising records for the office last quarter, raising north of $13 million. A New York Times/Siena College poll released Wednesday found Marshall with a 46 to 42 percent advantage.
Kansas famously owns the longest Republican U.S. Senate winning streak in party history – winning 31 races in a row since 1936. [The state is also closing in on the longest partisan winning streak in U.S. history currently held by Louisiana Democrats at 33 in a row from 1914-2002].
Kansas has also not hosted a competitive race for the office on Election Day in nearly half a century.
The last time a U.S. Senate race was decided by single digits in the state was in 1974, when first-term Republican Senator Bob Dole narrowly defeated two-term U.S. Representative Bill Roy by 1.7 points during the post-Watergate Democratic wave.
Only three of the subsequent 15 contests were decided by less than 20 points: Nancy Kassebaum's 11.5-point victory over Roy in 1978, Congressman Sam Brownback's 10.6-point victory over Jill Docking in 1996's special election, and Senator Roberts' 10.6-point win against independent Greg Orman in 2014. [It should be noted Orman was frequently polling within single digits of Roberts in that race down the home stretch, only to come up well short on Election Day].
Kansas has one of the longest droughts without a competitive U.S. Senate race in the nation with only two states enduring a greater wait since its last single-digit contest:
Maryland, 1970 (16 elections in a row): Republican U.S. Representative J. Glenn Beall, Jr. unseated first-term Senator Joseph Tydings by 2.6 points
Delaware, 1972 (16 in a row): Democrat Joe Biden defeated two-term Senator J. Caleb Boggs by 1.4 points
Like Kansas, Utah has also not hosted a U.S. Senate race decided by less than 10 points since 1974, when Republican Salt Lake City Mayor Jake Garn beat U.S. Representative Wayne Owens by 5.9 points.
Three other states have not had a competitive U.S. Senate race in more than 30 years: Oklahoma (1980), Idaho (1986), and Wyoming (1988). Each of these deep red states has a U.S. Senate election on the ballot in 2020, but none is expected to be competitive.
The 2018 cycle saw Texas with its first closely-decided election for the office since 1978 as Senator Ted Cruz edged Congressman Beto O'Rourke by 2.6 points as well as West Virginia with its first tight race since 1984 as Senator Joe Manchin held off state Attorney General Patrick Morrissey by 3.3 points.
Follow Smart Politics on Twitter.