Minnesota's Presidential Election At a Glance
Biden's victory margin mirrors how previous Democratic nominees have fared during the party's long winning streak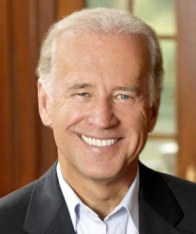 With Joe Biden's victory in Minnesota on Tuesday, the Democratic presidential election winning streak in the state reached 12 consecutive cycles – adding to its best-outside-the-South state party record.
Biden unofficially carried Minnesota by 7.1 points over President Donald Trump. That marks the 13th most competitive race for the office in history out of the 41 elections since statehood.
It also perfectly mirrors the partisan tilt of the state in presidential contests over the last 40+ years. From 1976 through 2020 the average victory margin for Democratic nominees in Minnesota has been…7.0 points.
Despite the one-party dominance in presidential races during this period, Minnesota has nonetheless been the fifth most competitive state in the nation since Watergate behind only neighboring Wisconsin (4.7 points), Pennsylvania (5.1 points), Ohio (6.5 points), and neighboring Iowa (6.8 points).
Minnesota's closest presidential election occurred in 1916 when Republican Charles Hughes edged President Woodrow Wilson by just 0.10 points (389 votes).
That marked the last time a Democrat won the White House without the state of Minnesota. Minnesota – along with Massachusetts and Rhode Island – are the only states to have backed all 13 successful Democratic presidential campaigns since Franklin Roosevelt in 1932.
The other 11 more competitive contests than 2020's matchup between Biden and Trump are:
1984 (0.18 points): Walter Mondale over Ronald Reagan
1960 (1.43 points): John Kennedy over Richard Nixon
2016 (1.51 points): Hillary Clinton over Donald Trump
2000 (2.40 points): Al Gore over George W. Bush
2004 (3.48 points): John Kerry over George W. Bush
1940 (3.83 points): Franklin Roosevelt over Wendell Willkie
1980 (3.94 points): Jimmy Carter over Ronald Reagan
1972 (5.51 points): Richard Nixon over George McGovern
1944 (5.55 points): Franklin Roosevelt over Thomas Dewey
1912 (5.81 points): Woodrow Wilson over Theodore Roosevelt
1988 (7.02 points): Michael Dukakis over George H.W. Bush
Minnesota is also the only state outside of the South in which both Republican and Democratic parties have compiled presidential winning streaks of 10 or more in a row.
The Gopher State backed the GOP nominee in its first 13 elections after statehood from 1860 through 1908.
At 12 cycles, Minnesota is currently tied for the 10th longest Democratic winning streak in the nation along Tennessee (1872-1916).
In 2024, Minnesota can tie North Carolina (1876-1924) and Virginia (1876-1924) for eighth place at 13 in a row but it will be a generation before Democrats can crack the top five: Georgia (24, 1868-1960), Arkansas (23, 1876-1964), Alabama (18, 1876-1944), Mississippi (18, 1876-1944), Louisiana (17, 1880-1944), and South Carolina (17, 1880-1944).
Follow Smart Politics on Twitter.