Wisconsin Reigns As the Plurality King
The Badger State has the highest percentage of casting its Electoral College votes for a plurality winner of any state in the nation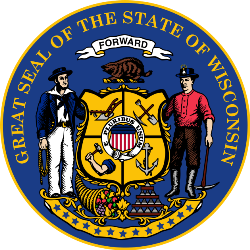 Wisconsin may not quite have the resume as the nation's all-time presidential bellwether, but it does lead the country by one competitive measure.
With a presidential nominee scoring a plurality win in the state for the sixth time in eight cycles, Wisconsin maintains the country's highest rate of backing plurality winners in U.S. presidential election history.
Wisconsin has now cast its Electoral College votes for a plurality winner in 14 of 44 cycles since statehood, or 31.8 percent of the time.
Bill Clinton carried the state with 41.1 percent in 1992 and 48.8 percent in 1996 while Al Gore and John Kerry defeated George W. Bush in Wisconsin with 47.8 percent and 49.7 percent in 2000 and 2004 respectively.
Following Barack Obama's two majority-winning cycles, Donald Trump carried Wisconsin with 47.2 percent in 2016 and Joe Biden won with 49.4 percent in November.
The remaining eight plurality winning nominees in Wisconsin are:
1848: Democrat Lewis Cass (38.3 percent)
1888: Republican Benjamin Harrison (49.8 percent)
1892: Democrat Grover Cleveland (47.7 percent)
1912: Democrat Woodrow Wilson (41.1 percent)
1916: Republican Charles Hughes (49.4 percent)
1968: Republican Richard Nixon (47.9 percent)
1976: Democrat Jimmy Carter (49.5 percent)
1980: Republican Ronald Reagan (47.9 percent)
Clinton's 1996 showing is the only plurality win in the state by a sitting president.
Wisconsin is one of four states with a plurality winner in the 2020 election.
Biden also carried Arizona (49.4 percent) and Georgia (49.5 percent) just shy of a majority as did President Trump in North Carolina (49.9 percent).
In 2016, with a much stronger third party footprint on the electorate, 14 states did not see a nominee win a majority of the vote: Arizona, Colorado, Florida, Maine, Michigan, Minnesota, Nevada, New Hampshire, New Mexico, North Carolina, Pennsylvania, Utah, Virginia, and Wisconsin.
In addition to Wisconsin, six other states have cast their Electoral College votes for a plurality winner at least one-quarter of the time since the modern two-party system took root in 1828: Ohio (28.6 percent, 14 of 49 elections), California (27.9 percent, 12 of 43), Oregon, 26.8 percent (11 of 41), Indiana (26.5 percent, 13 of 49), Michigan (25.5 percent, 12 of 47), and New Mexico (25.0 percent, seven of 28).
Alabama (4.2 percent), Arkansas (4.3 percent), Rhode Island (6.1 percent), Texas (7.0 percent), and Kansas (7.5 percent) have been the least likely states to host plurality winners.
Every state has hosted at least one plurality victor since 1980 and seven states have backed at least four plurality winners since 1992: Wisconsin (six), Florida (five), New Mexico (five), North Carolina (five), Arizona (four), Nevada (four), and New Hampshire (four).
The 12-state Midwest region has had the largest percentage of plurality winners since 1828 at 20.7 percent (107 of 517 elections) followed by the West at 18.9 percent (78 of 412), the Northeast at 15.8 percent (85 of 539), and the South at 13.0 percent (81 of 622).
Follow Smart Politics on Twitter.