Could Liz Cheney Lose Her GOP Primary in 2022?
Wyoming U.S. Representatives have failed to win their party's nomination only once out of 52 attempts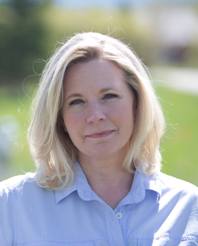 Liz Cheney is already being marked as a vulnerable Republican in the 2022 cycle – vulnerable, that is, to a primary challenge in the wake of her controversial impeachment vote against Donald Trump at the end of his presidency.
State Senator Anthony Bouchard of Carpenter has already launched a primary campaign against the three-term congresswoman who has generally drawn qualified praise from the left and loud voices of criticism from the right following the vote.
If the congresswoman decides to run for a fourth term, her safest bet may be that Bouchard ends up being one of many challengers to water down the anti-Cheney vote. [The 60 percent non-Cheney vote during her debut 2016 primary run was split among a record eight other opponents and she emerged with a comfortable double-digit victory with just 39.8 percent].
And if Rep. Cheney is defeated next August, she will double the list of U.S. Representatives who lost their renomination bids in Wyoming from one to two.
Since statehood, Wyoming's U.S. Representatives have run for reelection 52 times and have won renomination 51 times.
The only legislator to fall short was William Harrison – during his third stint in the chamber.
Harrison served two terms (1951-1955) before a failed U.S. Senate bid in 1954 and then two more terms (1961-1965) before getting unseated during the 1964 Democratic landslide by Teno Roncalio.
Following his return to the chamber in a 1966 open seat race, Harrison lost the 1968 Republican primary by 2.2 points to geologist and former state party chairman John Wold.
Each of the previous 30 and subsequent 21 renomination bids to the office by incumbents were successful.
Wyoming's at-large seat has been held by 19 men and women across 23 different stints over the decades.
How did they exit the chamber?
Eight ran for the U.S. Senate: Two were victorious (Republicans Keith Thomson in 1960 and Craig Thomas in 1994) and six were defeated (Republicans Frank Mondell in 1924, Charles Winter in 1928, Vincent Carter in 1934, William Harrison in 1954, and John Wold in 1970 and Democrat Teno Roncalio in 1966)
Seven lost the general election: Republican Clarence Clark in 1892, Democrat Henry Coffeen in 1894, Republican Frank Mondell in 1896, Democrat Paul Greever in 1938, Republican Frank Horton in 1940, Democrat John McIntyre in 1942, and William Harrison in 1964
Four did not run for any office: Democrats John Osborne in 1898 and Teno Roncalio in 1978 and Republicans Barbara Cubin in 2008 and Cynthia Lummis in 2016
One was elected governor: Republican Frank Barrett in 1950
One was appointed U.S. Secretary of Defense: Republican Dick Cheney in 1989
One was defeated in the primary: Republican William Harrison in 1968
Liz Cheney's fate remains to be seen.
Other than Harrison's loss in 1968, every other U.S. Representative has won a majority of the vote in their party's primary.
Since the first primary for the office in 1912, Wyoming U.S. House members have run unopposed 26 out of 43 times and won north of 70 percent of the vote in 10 additional primaries.
Just six incumbents were victorious with less than 70 percent of the vote – although each won by healthy double-digit margins:
Republican Vincent Carter (1930): 54.8 percent (won by 23.5 points)
Carter (1932): 68.2 percent (36.5 points)
Republican William Harrison (1962): 62.4 percent (24.9 points)
Republican Barbara Cubin (2004): 55.0 percent (30.4 points)
Cubin (2006): 60.0 percent (19.9 points)
Republican Liz Cheney (2018): 67.7 percent (47.9 points)
A Cheney primary victory essentially ensures her return to the chamber for a fourth term. Democrat nominees have failed to win even 30 percent of the vote in U.S. House elections in Wyoming since the 2010 cycle.
Follow Smart Politics on Twitter.