Minnesota Democrats Eye Longest Statewide Winning Streak Record in 2022
If the DFL wins all four statewide elections next November, the party will have swept all such races for the last 14 years – a state record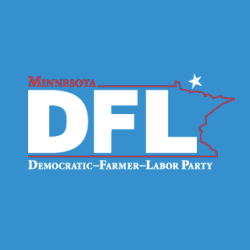 Although Minnesota Democrats continue to rack up wins in high profile races, the state still maintains a purplish hue with the GOP retaining control of the state Senate and flipping three U.S. House districts during the last two cycles.
The DFL has currently won 22 consecutive statewide elections in Minnesota since 2008: six for U.S. Senate, four for president, and three each for governor/lieutenant governor, secretary of state, attorney general, and auditor.
The last Republican to win a statewide race in Minnesota was Governor Tim Pawlenty in 2006 – eking out a one-point win over Attorney General Mike Hatch. [A win projected by Smart Politics even though Pawlenty trailed in every public poll that cycle].
The current run by Minnesota Democrats is by far their longest and largest streak in state history.
Prior to the current streak, the DFL (nor its Democratic and Farmer-Labor predecessors) had never swept statewide elections in more than two consecutive cycles.
The party achieved that feat just once in 1974 (with Wendy Anderson/Rudy Perpich for Governor/Lieutenant Governor, Joan Growe for Secretary of State, Bob Mattson, Jr. for Auditor, Warren Spannaus for Attorney General, and Jim Lord for Treasurer) and 1976 (with Jimmy Carter for president and Hubert Humphrey for U.S. Senate).
Minnesota Republicans, meanwhile, have not swept statewide elections in back-to-back cycles in nearly a century.
The GOP last did so in all 16 races on the ballot in 1924 and 1926.
If Democrats complete their eighth consecutive cycle sweep in 2022 – the 14-year dominance in statewide elections will mark a new Minnesota record.
Republicans twice swept all statewide elections over 13-year periods in the 19th Century during which they recorded more than 50 consecutive victories each time. [Most direct elections for partisan statewide offices in the 19th Century were for two- or three-year terms. There were also more statewide offices filled by direct election during the first few decades after statehood such as Clerk of the Supreme Court, Railroad Commissioner, and Treasurer].
After Democrats swept the initial elections in 1857 in anticipation of statehood, Republicans won the next 51 elections (for 53 seats) from 1859 through 1872.
That streak was broken during the 1873 general election when Treasurer Edward Dyke (appointed by Republican Governor Horace Austin) held his office as the nominee of the Democratic and Anti-Monopoly parties. Dyke bested GOP nominee Mons Grinager – a U.S. Assessor – by less than two points.
Republicans then went on another 13-year tear claiming all 52 statewide elections from 1875 through 1888.
That ended in 1890 when former Democratic Olmsted County Auditor Adolph Biermann won the open seat race for Auditor by 13.9 points over Republican Polk County Auditor P.J. McGuire.
The GOP would later notch multi-cycle sweeps through five additional stretches:
1894-1896: 15 elections
1900-1902: 17 elections, 19 seats
1910-1912: 20 elections, 22 seats
1916-1920: 24 elections
1924-1926: 16 elections
Minnesota Republicans would sweep statewide races in a cycle just four more times thereafter – in 1938, 1942, 1946, and 1950.
Only one state currently maintains a longer stretch of Democratic dominance by this electoral measure than Minnesota: New York Democrats have won every statewide election since 2004.
California, Connecticut, Hawaii, and Minnesota are tied for second with winning streaks dating back to 2008.
Follow Smart Politics on Twitter.