Elusive Women U.S. Senate Nomination Milestones
One of the two major parties in 15 states have never nominated a woman to the U.S. Senate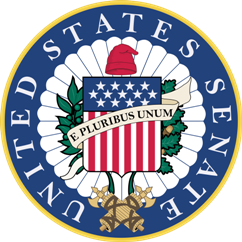 During the 2020 election cycle, one state made U.S. Senate election history.
Republican Cynthia Lummis became the first woman elected to the chamber from Wyoming as the Cowboy State became the 31st to elect a woman to the U.S. Senate and the 33rd state with a woman to represent the state in the chamber.
The remaining 19 states never to elect a woman to the U.S. Senate are Alabama, Colorado, Connecticut, Delaware, Georgia, Idaho, Indiana, Kentucky, Montana, New Jersey, New Mexico, Ohio, Oklahoma, Pennsylvania, Rhode Island, South Carolina, Utah, Vermont, and Virginia.
Alabama (Dixie Graves, Maryon Allen) and Georgia (Rebecca Felton, Kelly Loeffler) have appointed women to the position.
Women have received major party nominations to the U.S. Senate 258 times since 1930 when Illinois Republican Ruth McCormick and New Jersey Democrat Thelma Parkinson first made history in losing efforts that cycle.
[Note: For the purposes of this report, 'major party nominees' includes Democrats and Republicans who move on to the general election from states with top two jungle primary laws].
Each state has nominated at least one woman from a major party to the office during the direct election era – although Republicans in 12 states and Democrats in three states have failed to do so even once.
Democrats have yet to run a woman nominee in Delaware, Mississippi, and South Dakota.
Two of those states do not hold elections in 2022 (Delaware and Mississippi), leaving South Dakota the only opportunity to end this streak.
No Democratic candidate has yet announced their intention to run for the seat currently held by Republican John Thune.
On the Republican side, three of the 12 states in which the party has yet to produce a woman nominee for the office do not hold U.S. Senate elections next year: Massachusetts, Montana, and Virginia.
Of the remaining nine states, five have GOP incumbents up for reelection: Arkansas (John Boozman), Idaho (Mike Crapo), Indiana (Todd Young), Oklahoma (James Lankford), and Utah (Mike Lee).
Boozman, Crapo, Young, and Lee have already launched reelection campaigns.
In Arkansas, Jan Morgan is challenging Boozman from the right for the GOP nomination and has dubbed him a 'RINO' in early campaign ads for voting to certify the 2020 presidential election results. The gun range owner won 30 percent in the Republican gubernatorial primary in 2018.
Crapo, Young, and Lee currently do not face any challengers for their party's nomination.
In the remaining four states in which Republicans have never nominated a woman for U.S. Senate, three are open seats (Alabama, Ohio, and Pennsylvania) with one held by a Democrat who has not yet announced his 2022 plans (Vermont, Patrick Leahy).
In Alabama, former U.S. Ambassador to Slovenia Lynda Blanchard launched her campaign for Richard Shelby's open seat in February.
In Ohio, another prominent Republican woman is running for an open seat – former state GOP chair Jane Timken announced her campaign for retiring Rob Portman's seat last month.
No GOP women have yet formally launched campaigns in Pennsylvania and Vermont.
Overall, Maine has produced the largest number of women nominees for U.S. Senate from major parties over the last century with 20.
California is next with 15 nomination followed by New York and Washington with 11, Missouri with 10, and Hawaii, Kansas, Maryland, Michigan, Minnesota, and New Hampshire with eight each.
Major parties in five states have nominated a woman only once (Indiana, Montana, Ohio, Vermont, Virginia) with six states doing so just two times (Alabama, Idaho, Mississippi, Oklahoma, South Dakota, Utah).
The 2020 cycle had the second most women nominees for U.S. Senate in history with 21, bested only by the 23 nominations tallied two years prior during the 2018 midterms.
Follow Smart Politics on Twitter.