3 x 4: Greg Abbott (and Charlie Baker?) Seek to Join Notable List in 2022
Fewer than 30 governors in U.S. history have been elected to three consecutive four-year terms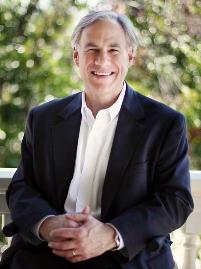 The 2022 cycle could mark the first time in a generation that voters send two incumbent governors back to work for a third straight four-year term.
Texas Republican Greg Abbott has already announced he is vying for a third term in Austin while Massachusetts Republican Charlie Baker remains elusive about his 2022 plans.
Due to a variety of factors – electoral laws, traditions, and voter weariness – relatively few governors have been able to achieve what Abbott seeks to accomplish next year.
Three-dozen states currently have term limits; all but two of the remaining 14 states elect governors to four-year terms (excepting New Hampshire and Vermont).
But while many of these 36 states did not always have term limits, several previously elected governors to one-, two-, and three-year terms well into the 20th Century.
As such, most governors have not had the opportunity to accomplish this fairly rare electoral feat, but even those who did have not amassed a particularly impressive track record.
All told, just 27 governors have successfully won at least three consecutive four-year terms in U.S. history out of 46 attempts (58.7 percent).
The first governor to vie for this mark was Nevada Democrat Lewis Bradley. Bradley, a former California Assemblyman, won his first two gubernatorial terms by 7.9 and 14.0 points in 1870 and 1874 respectively.
But a third term proved elusive in 1878 as Bradley lost by 2.6 points to former state Treasurer John Kinkead.
More than three decades would pass before the next governor would make an attempt at a third straight four-year term.
Illinois Republican Charles Deneen entered the office with a blowout 27.9-point win in 1904 and held on to win a second term with a narrow 2.0-point victory in 1908.
But in 1912 Deneen lost to former Democratic Chicago Mayor Edward Dunne by 10.7 points – barely winning a quarter of the vote and nearly placing third behind the Progressive nominee.
The first governor to technically win three straight four-year terms was Montana Democrat John Erickson in 1932, although his third term was short-lived.
Despite running below Franklin Roosevelt at the top of the ticket (FDR carried the state by 22.7 points), Erickson only just eked out a 1.8-point victory against Republican Lieutenant Governor Frank Hazelbaker. Erickson had cruised to 8.4- and 17.7-point wins with Democratic presidential nominees losing the state by wide margins in 1924 and 1928 respectively.
However, Erickson only served a few months of his third term. The death of Thomas Walsh in March 1933 opened up a U.S. Senate seat and Erickson resigned to essentially appoint himself to the seat. [A political maneuver that rarely pays long-term dividends – Erickson placed third in the subsequent 1934 Democratic primary and lost his seat].
Governor Erickson is referenced above as 'technically' the first to accomplish this electoral feat because Maryland Democrat Albert Ritchie did so in spirit, if not to the letter, during the prior decade.
Ritchie won his first four-year term in 1919 by 165 votes over Baltimore politician Harry Nice. As an incumbent, he had a much easier time with his 1923 reelection bid – winning by 12.7 points – except Maryland decided to switch their statewide elections from the year following the midterm elections to the midterm cycle. As such, Ritchie was only elected to a three-year term in 1923.
Ritchie followed that up with double-digit victories again in 1926 and 1930 for four-year terms before finally losing his seat in 1934.
The first cycle in which two governors were elected to four-year terms for a third straight cycle was in 1950 with Republicans Earl Warren of California and Thomas Dewey of New York.
Six other cycles would see multiple governors added to the list:
1970: Colorado Republican John Love and Hawaii Democrat John Burns
1972: Utah Democrat Cal Rampton and Washington Republican Daniel Evans
1982: Colorado Democrat Dick Lamm, Hawaii Democrat George Ariyoshi, and Wyoming Democrat Ed Herschler
1990: Iowa Republican Terry Brandstad and New York Democrat Mario Cuomo
1994: Colorado Democrat Roy Romer and Wisconsin Republican Tommy Thompson
2002: Connecticut Republican John Rowland and New York Republican George Pataki
Four other governors made the list during the 20th Century: Republicans Robert Smylie of Idaho in 1962, Nelson Rockefeller of New York in 1966, Republican Big Jim Thompson of Illinois in 1986, and John Engler of Michigan in 1998.
Despite only a dozen states now allowing more than two consecutive four-year terms, several governors have nonetheless accomplished this feat during the 21st Century.
In addition to Rowland and Pataki, the club now includes Utah Republican Michael Leavitt (2000), North Dakota Republican John Hoeven (2008), Texas Republican Rick Perry (2010), Idaho Republican Butch Otter (2014), New York Democrat Andrew Cuomo (2018), and Washington Democrat Jay Inslee (2020).
It should be noted that Cuomo is running for his fourth consecutive four-year term in 2022. Five of the governors listed above tried as well:
Two fell short: Idaho's Smylie (1966, lost primary) and New York's Mario Cuomo (1994, lost general)
Three were successful: New York's Rockefeller (1970), Iowa's Brandstad (1994), and Wisconsin's Thompson (1998)
Of the 19 governors who failed to win three four-year terms in a row, five lost their party's nomination: Illinois Republican Len Small in 1928, Washington Republican Roland Hartley in 1932, Washington Democrat Clarence Martin in 1940, Utah Republican Brack Lee in 1956, and Montana Democrat Thomas Judge in 1980.
The most recent governors to come up short were Michigan Democrat Jim Blanchard in 1990, Minnesota DFLer Rudy Perpich in 1990, and Wisconsin Republican Scott Walker in 2018. All three lost very close races: Blanchard by 0.7 points to John Engler, Perpich by 3.3 points to Arne Carlson, and Walker by 1.1 points to Tony Evers.
With a reelection rate of just 58 percent, it seems familiarity (and having an eight-year track record) breeds more contempt in the electorate than one might expect for a twice-elected candidate boasting an 'incumbency advantage.' But unless bigger names get in the GOP primary race against Abbott, it appears the Texas governor will be favored to add his name to this list in 2022.
Follow Smart Politics on Twitter.