Will Michigan Host Its 1st Gubernatorial Election Between Two Women in 2022?
The first woman jumps into the crowded GOP race to take on Governor Gretchen Whitmer next year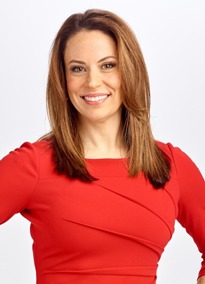 Michigan Republicans have had little difficulty stirring up interest among their ranks as the party tries to unseat Democratic Governor Gretchen Whitmer in 2022.
A half-dozen GOPers have already filed to take on the first-term governor, with a handful of others considering bids or having expressed interest in doing so.
The most recent Republican to enter the race was conservative commentator Tudor Dixon who announced her bid last Thursday.
Dixon is the only woman in the GOP field which has no clear frontrunner – although Detroit Police Chief James Craig is slated to officially launch his candidacy soon and may enjoy that title when he does.
Republican Party Chair Ronna McDaniel is also considering a bid and thus, between her and Dixon, the prospects of a woman nominee for governor on the Republican side of the ballot in 2022 seems more likely than in any previous election cycle.
With Whitmer essentially having a clear path to the Democratic nomination, Michigan could emerge with two women nominees for governor from major parties next year for the first time in state history.
To date, there have been seven matchups between women nominees from the Democratic and Republican parties in Michigan for statewide office – all for the offices of lieutenant governor and secretary of state. Democrats won the first contest as well as the most recent, but lost all five in between.
The first three elections were for lieutenant governor, in which the nominees ran as gubernatorial running mates on the same ticket:
1986: Democratic Lieutenant Governor Martha Griffiths (with Governor Jim Blanchard topping the ticket) defeated Republican state Representative and 1986 gubernatorial candidate Colleen Engler (with Wayne County Executive William Lucas)
1990: Republican state Senator Connie Binsfeld (with state Senate Majority Leader John Engler) beat 1978 Democratic Lieutenant Gubernatorial nominee Olivia Maynard (with Governor Blanchard)
1994: Lieutenant Governor Binsfeld (with Governor Engler) beat state Senator Debbie Stabenow (with former seven-term U.S. Representative Howard Wolpe)
The four most recent general elections between two women nominated by major parties have occurred in campaigns for the office of secretary of state:
1998: Republican Secretary of State Candice Miller won a second term with a 36.8-point win over Democratic state Representative Mary Lou Parks
2006: Republican Secretary of State Terri Land defeated Democratic Macomb County Clerk Carmella Sabaugh by 14.2 points to win a second term
2010: Oakland County Clerk and former GOP state Representative Ruth Johnson won an open seat race over law school professor and author Jocelyn Benson by 5.5 points
2018: Benson won an open seat contest against CPA and business executive Mary Treder Lang by 8.9 points
There have been no matchups between two women major party nominees in Michigan for the offices of governor, U.S. Senate, or attorney general (nor for treasurer or auditor general when those offices were filled by direct election).
With a half-dozen candidates in the race thus far, it remains to be seen if the 2022 Michigan GOP gubernatorial field ends up as one of the biggest in party history come primary day. If the six of the current field holds it will go down as the third largest in Republican history across the 43 primaries conducted for the office in Michigan since 1910.
Only the nine-candidate 1920 field (won by Alex Groesbeck) and seven-candidate 1940 field (won by Governor Luren Dickinson) were larger.
An average of 2.8 candidates have appeared on the Republican gubernatorial primary ballot during the previous 42 cycles in Michigan. Fourteen nominees won with a plurality of the vote.
Follow Smart Politics on Twitter.