Wisconsin Democrats Salivating Over Ron Johnson's US Senate Seat
The 2022 field is poised to become the largest in party history in what could be a rare open seat race in the Badger State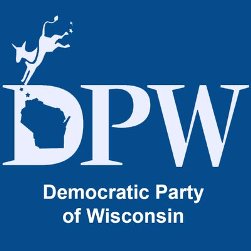 Another Democrat with political bona fides has jumped into Wisconsin's U.S. Senate race with three-term state Senator Chris Larson officially declaring his candidacy on Wednesday.
Larson is one of three Wisconsin officeholders who are vying to take on incumbent Republican Ron Johnson (who has yet to declare his 2022 plans) along with Treasurer Sarah Godlewski and Outagamie County Executive Tom Nelson.
Wausau radiologist Gillian Battino launched her campaign earlier this month joining Milwaukee Bucks senior vice president Alex Lasry as the two political newcomers in the field for a total of five officially announced candidates.
Earlier this week, Millennial Action Project founder and CEO Steven Olikara launched an exploratory bid for the office, but has not declared his candidacy.
If each of the declared candidates remain in the race through next August's primary, it will tie the record for the largest Democratic field in a Wisconsin U.S. Senate race.
Over the 39 election cycles since the first direct U.S. Senate primary in 1914, the Wisconsin Democratic Party has put forth five candidates to the voters for their party's nomination on three previous occasions.
In 1934's election to challenge Progressive Robert La Follette, Jr., state Superintendent of Public Instruction John Callahan defeated former Governor Francis McGovern by 4.7 points in the primary with just 29.1 percent of the vote.
That contest ranks as the second closest Democratic U.S. Senate primary in state history behind former Attorney General Thomas Fairchild's 1.6-point win over soon-to-be U.S. Representative Henry Reuss in 1952.
All five candidates in the 1934 primary received double-digit support with Milwaukee attorney Charles Hammersley receiving 19.1 percent, state Senator William Carroll of Prairie Du Chien winning 14.5 percent, and Sheboygan resident and national committeewoman Gertrude Bowler in fifth with 12.9 percent.
In 1988's open seat race, Milwaukee Bucks owner Herb Kohl led the five-candidate field with 46.8 percent in the Democratic primary – 8.6 points ahead of former Governor Tony Earl.
Former Deputy Attorney General and 1986 U.S. Senate nominee Ed Garvey was third with 10.4 percent, Secretary of State Doug La Follette fourth with 3.7 percent, and Sheboygan tire business owner and perennial candidate Edmond Hou-Seye in fifth with 1.0 percent.
Five candidates also squared off for the Democratic nomination in 1992 for the right to face Bob Kasten, with state Senator Russ Feingold easily cruising to a 55.6-point victory over U.S. Representative Jim Moody with 69.7 percent of the primary vote.
Millionaire and medical building builder Joseph Checota was third with 13.6 percent, Kiel Mayor Thomas Keller fourth with 1.6 percent, and Hou-Seye in fifth again with 1.0 percent.
If Senator Johnson does retire from his seat next year, it will mark a rare U.S. Senate election in Wisconsin without an incumbent on the ballot.
Incumbents have run for reelection in 33 of 36 general elections in the Badger State dating back to 1914 (91.7 percent).
The only open seats came from the retirements of Republican Isaac Stephenson in 1914, Democrat William Proxmire in 1988, and Democrat Herb Kohl in 2012.
Three other Wisconsin U.S. Senators died requiring special elections in 1918 (Democrat Paul Husting), 1925 (Robert LaFollette, Sr.), and 1957 (Joe McCarthy).
Follow Smart Politics on Twitter.