A Review of Republican Gubernatorial Three-Peat Droughts
The GOP has a chance to win three straight gubernatorial elections for the first time ever in two states this cycle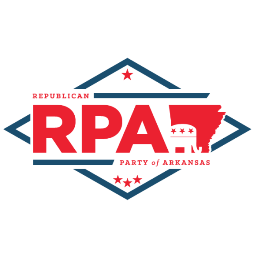 Earlier this Spring, Smart Politics highlighted how Pennsylvania Democrats are looking to end the longest gubernatorial three-peat drought in the nation in 2022 – last recorded by the party in 1847.
Democrats have recorded three straight wins for governor at some point in history in every state with the exception of Alaska.
Republicans, meanwhile, have failed to notch three consecutive gubernatorial victories in six states: Arkansas, Hawaii, Kentucky, Maryland, New Mexico, and North Carolina.
But the GOP has a chance to take two states off that list next year.
In Arkansas, Governor Asa Hutchinson is term-limited but the GOP is nearly assured to cruise to victory with two well-known candidates currently campaigning for the party's nomination – sitting Attorney General Leslie Rutledge and former Trump press secretary Sarah Huckabee Sanders.
This is the third chance Republicans have had to win a third straight race for the state's top elected office in Arkansas. After two wins, Republican Governor Winthrop Rockefeller was soundly defeated by Charleston city attorney Dale Bumpers in 1970. And in 2006's open seat race on the heels of two victories by Mike Huckabee, Democratic state Attorney General Mike Beebe beat former congressman and DEA Administrator Asa Hutchinson.
In Maryland, popular moderate GOP Governor Larry Hogan is also term-limited and Democrats are eying a pick-up opportunity in the normally deep blue state where the Republican bench is rather thin.
Maryland Republicans have had only one other opportunity in party history to win three races for governor in a row. Following the 1950 and 1954 victories by Theodore McKeldin, Democratic Comptroller J. Millard Tawes trounced four-term U.S. Representative James Devereux by 27.1 points in 1958.
Republicans have had one previous opportunity in Hawaii (2010), one in Kentucky (1900), six in New Mexico (1922, 1930, 1954, 1970, 2002, 2018), and two in North Carolina (1876, 1992).
The longest Republican three-peat drought – like that for the Democrats in Pennsylvania – also dates back to the 19th Century.
Louisiana Republicans last won at least three straight elections for governor in 1872 when U.S. Senator William Kellogg won a prolonged battle against Democratic nominee John McEnery.  Both candidates had been inaugurated by different legislatures but eventually President Ulysses Grant declared Kellogg the winner via executive order in September 1873.
Kellogg's win was the fourth straight by Republicans in the state and the party's last for more than 105 years. [The Louisiana GOP came within 3.9 points of a three-peat in 2003 when Bobby Jindal narrowly lost an open seat race to Lieutenant Governor Kathleen Blanco].
Nine other states have not seen victorious Republican nominees in three straight elections for governor for 50 or more years: West Virginia (1928), New Jersey (1949), Pennsylvania (1950), Maine (1952), Minnesota (1952), Kansas (1964), Colorado (1970), Oregon (1970), and Washington (1972) .
Meanwhile, the GOP is currently in the midst of three or more straight wins for the governorship in 20 states:
Eleven in South Dakota and Utah
Eight in North Dakota
Seven in Idaho and Texas
Six in Florida and Nebraska
Five in Georgia, South Carolina, Mississippi, and Indiana
Four in Alabama
Three in Arizona, Iowa, New Hampshire, Ohio, Oklahoma, Tennessee, Vermont, and Wyoming
Republicans could also win three straight elections in Massachusetts in 2022 – a safe bet should Charlie Baker decide to run for another term. [The popular governor has yet to announce his 2022 plans].
Oklahoma and Tennessee Republicans each notched their first three-peat for the office in 2018.
Follow Smart Politics on Twitter.