Alaska's Gubernatorial Incumbency Problem
No one has won back-to-back gubernatorial elections in Alaska since 1998 – the longest drought in the nation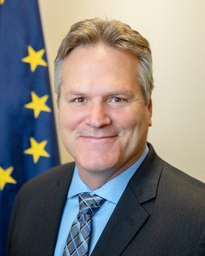 In federal elections over the last half-century, Alaska has generally been reliably Republican – voting for GOP nominees in 14 consecutive presidential elections since 1968, 13 of 15 U.S. Senate elections since 1978, and 25 straight U.S. House elections since 1973.
But Alaska is nonetheless a politically quirky and at times unpredictable state – electing an independent or third party nominee to the governorship twice since 1990, electing a write-in candidate to the U.S. Senate in 2010, and having a bi-partisan political coalition control the state house for each of the last three cycles.
Alaska also recently adopted a new primary law in which all partisan and independent candidates will be listed on a single ballot with the top four finishers emerging to the general election.
And while the incumbency advantage generally remains a strong factor in electoral politics, in Alaska, its governors have had a difficult time leveraging that advantage.
In fact, Alaska has had the lowest gubernatorial reelection rate in the nation since the mid-1950s at just 36.4 percent (four of 11) – the only state in which incumbents have not been victorious at least half of the time during this period.
Current Governor Mike Dunleavy has not yet declared his intentions for the 2022 cycle – and potential bonafide candidates have taken a wait-and-see approach thus far.
To be sure, gubernatorial incumbents have historically struggled to win second terms in Alaska. The state is currently in the midst of the longest drought in the nation with no candidate winning back-to-back gubernatorial contests in nearly a quarter century with Republican Frank Murkowski placing third in the 2006 GOP primary, Republican Sean Parnell losing to GOPer-turned-independent Bill Walker in 2014, and Walker dropping out of the race a couple weeks before election day in 2018.
The last Alaskan to win two straight races for governor was Democrat Tony Knowles in 1994 and 1998.
That 24-year gap heading into the 2022 cycle is the longest in the nation since two states saw similar marks end in 1998.
New Mexico had gone 30 years between electing a governor to two consecutive terms: Republicans David Cargo in 1964/1968 and Gary Johnson in 1994/1998.
The reelection of Republican George W. Bush in Texas in 1998 also ended a 24-year gap since Democrat Dolph Briscoe won two in a row in 1972 and 1974.
Wyoming (1946-1970) and Delaware (1956-1980) also had periods of 24 years during which no candidate won two straight elections for governor bleeding into the latter part of the 20th Century.
[It should be noted that Virginia is currently the only state that does not allow governors to run for a second term. But from the 1960s until the 1980s slightly more than a dozen states saw similar bans lifted – the majority of these were southern states. States that did not allow governors to run for successive terms are excluded from the analysis].
Over the decades, only three Alaskans have ever been elected governor in back-to-back cycles: Democrat William Egan (1958, 1962), Republican Jay Hammond (1974, 1978), and the aforementioned Knowles (1994, 1998).
By contrast, Hawaii has only had two governors who have not been elected to successive terms: Republican William Quinn in 1962 (lost to Democrat John Burns) and Neil Abercrombie in 2014 (lost primary to David Ige).
Follow Smart Politics on Twitter.