Pennsylvania's 2022 US Senate Field Approaching Record Numbers
Only one of the 39 previous Pennsylvania U.S. Senate election cycles has seen more than eight cumulative major party candidates on the primary ballot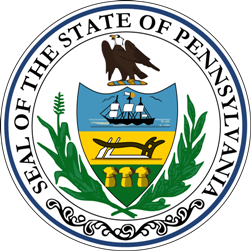 Another candidate has jumped into Pennsylvania's 2022 U.S. Senate race with former U.S. Ambassador to Denmark Carla Sands the latest Republican to launch a bid.
All the ingredients for a free-for-all contest are in place this cycle – a purple state hosting an open seat following Pat Toomey's retirement from the chamber.
As a result, the 2022 field is bumping up against a state record for the largest number of major party candidates ever to run for the office.
To date, 14 candidates – eight Democrats and six Republicans – have officially jumped into the U.S. Senate race.
The contest is currently a tale of two fields.
Nearly all of the Democratic hopefuls have previously been elected to public office: Lieutenant Governor John Fetterman, state Senator Sharif Street, state Representative Malcolm Kenyatta, Montgomery County Board of Commissioners Chair Val Arkoosh, former Norristown Municipal Council president John McGuigan, and former Brighton (Alabama) Mayor Brandaun Dean. [Jenkintown Borough Council member Alex Khalil was appointed to her seat and Kevin Baumlin is an emergency room physician].
Meanwhile, although most of the Republican field has previously run for political office, none have been elected: businessman Jeff Bartos (2018 nominee for lieutenant governor), attorney Sean Gale (2019 candidate for Montgomery County Commissioner), U.S. Army veteran Sean Parnell (2020 nominee for CD-17), private intelligence agency founder Everett Stern (2016 U.S. Senate write-in candidacy), and U.S. Army Reserves veteran Kathy Barnette (2020 nominee for CD-04). Ambassador Sands has also not been elected to public office.
It is possible a few of these 14 candidates will drop out prior to next May's primary, although it is at least equally as likely that additional candidates will file for Toomey's seat. For example, Democratic Wharton Business School professor Eric Orts has formed an exploratory committee but stopped short of an official launch.
And thus there is a chance the 2022 race will offer Pennsylvania voters the largest number of major party U.S. Senate primary candidates from which to choose in state history.
Across the 39 U.S. Senate primaries conducted in Pennsylvania since 1914, there has been only one cycle in which more Democratic and Republican candidates appeared on the spring primary ballot.
In 1980, the retirement of two-term Republican Senator Richard Schweicker prompted 16 candidates – eight from each party – to see their campaigns through to the primary.
Eventual general election winner Arlen Specter edged out Delaware County Councilman Bud Haabestad by 3.2 points on the GOP side while former Pittsburgh Mayor and 1974 U.S. Senate nominee Peter Flaherty cruised to a 40.8-point primary win against state Representative and distant second-place finisher Joseph Rhodes.
No other election cycle produced a double-digit number of Democrats and Republicans vying for the office.
The retirement of Republican Hugh Scott during the 1976 cycle prompted the next largest number of primary candidates with eight. Voters had the cumulative option of seven Democrats and Republicans during the cycles of 1934, 1992, 2000, and 2010. All of those races featured  incumbents seeking another term – Republican David Reed, Republican Arlen Specter, Republican Rick Santorum, and newly minted Democrat Specter again respectively.
An average of five candidates per cycle have vied for major party nominations across the 39 state primaries for the U.S. Senate over the last 100+ years.
Democratic nominees have run unopposed 14 times with GOP nominees getting a free pass to the general election 13 times.
Notable names in Pennsylvania politics who still might launch U.S. Senate bids this cycle include Democratic U.S. Representative Conor Lamb and former GOP congressman Ryan Costello.
Follow Smart Politics on Twitter.