Rhode Island Democrats Poised to Set Gubernatorial Primary Records
No major party primary for governor in state history has had more than four candidates on the ballot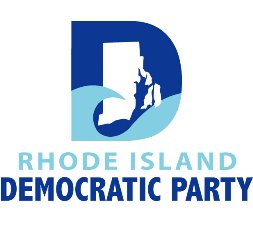 When Governor Gina Raimondo resigned earlier this year to become the U.S. Secretary of Commerce under President Joe Biden, the ascension of Rhode Island Lieutenant Governor Dan McKee to the state's top elected office seemingly gave him a jump start on the state's 2022 gubernatorial race.
But not only has McKee yet to officially declare his candidacy, several prominent Rhode Islanders have already entered the race creating what is by far the largest – and most experienced – major party primary field in state history.
Excluding McKee, there are already five declared candidates including three contenders who have been elected to statewide office: two-term Secretary of State Nellie Gorbea, two-term Treasurer Seth Magaziner, and former Secretary of State Matt Brown (2003-2007) who won a third of the vote challenging Raimondo during her 2018 renomination bid.
Former business executive and political royalty Helena Foulkes (granddaughter of former Connecticut U.S. Senator Thomas Dodd and niece of former Connecticut U.S. Senator Chris Dodd) and physician Luis Munoz (who won 1.7 percent as an independent in the 2018 general election) are also in the race.
Since primary legislation was enacted in Rhode Island in 1948, the largest number of Democratic or Republican candidates for governor on a primary ballot has been only four, occurring in two cycles:
1994 (Democratic): State Senator Myrth York defeated Governor Bruce Sundlun by 29.5 points with former Department of Environmental Management Director Louise Durfee in third and political newcomer Donald Gill of West Warwick in low single digits
2014 (Democratic): Treasurer Gina Raimondo beat Providence Mayor Angel Taveras by 13.0 points with former U.S. Education Deputy Assistant Secretary Clay Pell in a close third and Bristol contractor Todd Giroux in a distant fourth
Out of the 60 major party primaries for the office since 1948, just eight others have had three candidates in the primary: the Republicans in 1948, 1962, and 2018 and the Democrats in 1962, 1964, 1990, 2002, and 2018.
In more than half of these primaries (34 of 60), gubernatorial nominees have been selected without opposition – 20 times for the GOP and 14 times for the Democrats.
Although Rhode Island governors have not faced a primary opponent 70 percent of the time (16 of 23 contests), the fact that Governor McKee was not elected to the post in what would have normally been an open seat contest helps to explain the strong opposition already running in the field.
Through 2018, just 62 different men and women appeared on a Rhode Island primary gubernatorial ballot.
The large 2022 Democratic field with several well-known candidates also raises the possibility of a nominee emerging with the lowest party support in state history.
Across the 60 major party primaries to date, only three have resulted in plurality winners: Democrats Sundlin in 1990 (40.5 percent), York in 2002 (39.2 percent), and Raimondo in 2014 (42.2 percent).
No Rhode Island Republican has officially declared for the 2022 race at this point.
The official opening for filing for the primary has not been determined, though the filing deadline is set for the end of June in advance of the September 13th contests.
Follow Smart Politics on Twitter.