A Brief Review of Primary Challenges to South Dakota Governors
Gubernatorial incumbents have faced primary opponents nearly half of the time in the state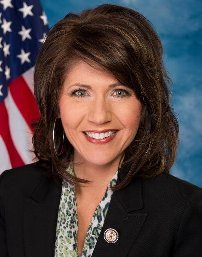 With the 2022 South Dakota gubernatorial primaries less than seven months away, GOP state Representative Steven Haugaard took steps to ensure Governor Kristi Noem will have at least one hurdle to jump en route to a second term.
Haugaard, a former House Speaker, filed a statement of organization for his forthcoming gubernatorial campaign on November 12th, shortly before Governor Noem did the same that day. [Official candidacy paperwork for non-federal offices cannot be submitted until January 1st].
It is not unusual for sitting South Dakota governors to draw primary challengers – it has happened in 10 of 21 election cycles with Republican governors prior to 2022 and in 12 of 27 cycles overall.
Two of those governors ultimately fell to challengers from their own party (Governor Merrill Sharpe to Attorney General George T. Mickelson in 1946 and elevated Governor Walter Miller to former Governor Bill Janklow in 1994).
The remaining Republican governors who faced primary opposition were Robert Vessey (1910), Frank Byrne (1914), William McMaster (1922), Carl Gunderson (1926), Warren Green (1932), Harlan Bushfield (1940), Frank Farrar (1970), and Dennis Daugaard (2014).
Governors in two of these elections escaped with single-digit, plurality victories: Vessey (38.7 percent, 7.2-point MoV over Sioux Falls attorney George Egan) and Byrne (43.6 percent, 8.4-point MoV over Auditor Henry B. Anderson). The rest won by comfortable margins.
On the Democratic side, just two of six incumbents have faced primary challengers.
Tom Berry trounced sitting Lieutenant Governor Hans Ustrud by 58.6 points in the 1934 primary while two-term Governor Richard Kneip received nearly double the support of two-term Lieutenant Governor Bill Dougherty with his 32.4-point victory in 1974.
Since 1908, Democratic nominees for governor have been selected without opposition in 25 of 45 cycles compared to 15 of 45 for the GOP.
As to whether the 2022 GOP primary will be a barnburner – consider this:  seven of the 50 contested major party primaries for governor in South Dakota history have been decided by less than five points with 14 decided by less than 10 points.
The closest primary contest was held in 1930, when Republican Secretary of State Gladys Pyle edged former Governor Carl Gunderson by 1.4 points but was more than six points shy of the 35 percent threshold required to win the nomination. [Fifth place primary finisher Warren Green was ultimately selected as the GOP nominee at the state convention].
The aforementioned Robert Vessey won the state's first primary for the office by just 1.8 points in 1908 against state Representative and former House Speaker John Browne.
In total, 69 different candidates have appeared on a South Dakota Republican primary ballot through 2018 with 59 running on the Democratic ballot.
Follow Smart Politics on Twitter.