Louie Gohmert and a Review of Texas Primaries for Attorney General
Gohmert is just the third sitting or former U.S. Representative to run for AG in Texas – and the first from the GOP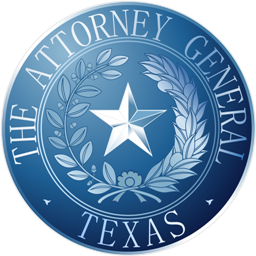 With Matthew McConaughey officially ending speculation that he would launch a 2022 Texas gubernatorial bid last weekend, the high profile race in the state next year could be the GOP primary for attorney general next March.
Embattled two-term incumbent Ken Paxton had already drawn two opponents previously elected to statewide office: Land Commissioner George P. Bush and former Texas Supreme Court Justice Eva Guzman.
And now a fourth well-known Texan has entered the race – outspoken conservative nine-term U.S. Representative Louie Gohmert. [Following Gohmert's entrance into the race last week, five-term Texas state Representative Matt Krause dropped out and endorsed the often controversial D.C. lawmaker].
With just a shade over three months until Primary Day, Texas will see a sitting Attorney General challenged for renomination for the first time in 50 years.
In 1972, former Texas Secretary of State John Hill defeated three-term Attorney General Crawford Martin by 5.1 points in the Democratic primary en route to two terms in the office. Martin remains the only Texas Attorney General to lose reelection out of 25 attempts during the primary era (1908-present).
[Note: Although endorsed during the July 1912 primary by his boss, resigning Attorney General Jewel Lightfoot, Assistant AG J.D. Walthall did not ascend to the position until August 2nd of that year – a week after losing the July 27th primary to state Senator B.F. Looney, and thus was not an incumbent].
Attorney General primaries in Texas for both parties have generally been a snoozefest throughout the 21st Century, with all five Democratic nominees winning the nomination unopposed (Kirk Watson in 2002, David Van Os in 2006, Barbara Radnofsky in 2010, Sam Houston in 2014, and Justin Nelson in 2018) and the GOP doing so in four of five cycles (Greg Abbott in 2002, 2006, and 2010 and Paxton in 2018).
During 2014's open seat race, Paxton did draw two primary opponents and claimed a plurality in the initial primary over state Representative Dan Branch and Railroad Commissioner Barry Smitherman. Paxton trounced Branch by 26.8 points in the runoff.
The notable field of conservative heavyweights in 2022's GOP primary suggests the party will be headed to a runoff again next year.
Since moving from a nominating convention to a primary in 1962, the GOP primary for attorney general has gone to a runoff in four of five cycles in which the nomination was contested by three or more candidates (in 1986, 1994, 1998, and 2014). [Note: Prior to 1962, Texas Republicans usually selected their nominees via state convention, holding primaries for the office only intermittently in 1926 and 1930].
Republican nominees have not faced any opposition during this 60-year period during 12 cycles (1962, 1964, 1966, 1968, 1970, 1974, 1978, 1982, 2002, 2006, 2010, 2018). The party did not field any nominee once (1972).
Democratic nominees, meanwhile, have run unopposed in 20 of 45 cycles since 1908.
Incumbents for the office have faced at least one primary challenger in nine cycles: Democrats R.V. Davidson in 1908, B.F. Looney in 1916, James Allred in 1932, Gerald Mann in 1942, Grover Sellers in 1944, Price Daniel in 1950, John Shepperd in 1954, and Crawford Martin in 1970 and 1972.
All were victorious except for the previously mentioned loss by Martin to John Hill in 1972.
To date, 11 Democratic primaries for the office have gone to a runoff, with the second place finisher in the initial primary eventually coming out on top twice: Assistant Attorney General C.M. Cureton in 1918 and former Secretary of State Gerald Mann in 1938.
Four GOP primaries have produced runoffs with two candidates in second place during the first primary winning the runoff: state Civil District Court Judge Don Wittig in 1994 and state Supreme Court Justice John Cornyn in 1998.
Rep. Gohmert is the first sitting or former GOP U.S. Representative to run for Texas Attorney General and just two sitting or former Democratic U.S. House members have won the seat. In 1900, former two-term Rep. Charles Bell was elected attorney general as was sitting sitting three-term congressman Jim Mattox in 1982. Each won two terms.
No other sitting or former Texas U.S. Representative has appeared on a primary or general election ballot for attorney general since statehood.
Follow Smart Politics on Twitter.