Abrams vs. Kemp II in 2022?
Georgia could see its first rematch among major party nominees in state history; gubernatorial candidates have come back to win their first election for the office in just seven out of 33 attempts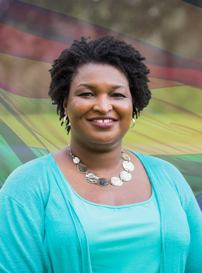 After months of speculation, former state Representative Stacey Abrams announced this week that she would indeed run once again for governor – following her high profile 1.4-point loss to Brian Kemp in 2018.
Governor Kemp is also running for another term, which sets up the prospects of a rematch between the candidates in the highly contentious 2018 contest in which Abrams refused to concede and accused Kemp – Georgia's then Secretary of State – of implementing policies that depressed the official vote count among residents favorable to her campaign.
While Abrams is a virtual lock for the Democratic nomination, Kemp is already facing a challenge to his right from former Democratic turned pro-Trump Republican state Representative Vernon Jones. Former U.S. Senator David Perdue is also publicly weighing a primary challenge.
But if Kemp should prevail and win his party's nomination, Georgia will see its first gubernatorial rematch among major party nominees for the first time since statehood.
It should be noted there have technically been a few general election rematches in Georgia history involving one minor party candidate:
1936 and 1938: Democratic state Representative and House Speaker Eurith Rivers defeated Prohibitionist L.P. Glass – a reverend from Sylvania – by 99.3 and 92.4 points respectively
1948 and 1950: Democrat Herman Talmadge's nominal general election opponent was Atlanta Journal columnist Morgan Blake. Blake won 2.2 percent in his 1948 write-in campaign and 1.4 percent two years later
2002 and 2006: The third-place finisher against Republican Sonny Perdue in both of these cycles was Libertarian nominee Garrett Hayes who claimed 2.3 percent and 3.8 percent respectively
Abrams joins a long line of Georgians who followed up a first failed attempt at becoming governor with another attempt.
Overall, failed gubernatorial candidates have suited up to run again 33 times – winning seven of them:
Former state Representative and House Speaker Charles Jenkins lost the 1853 general election as a Constitutional Unionist by 0.5 points to former U.S. Senator Herschel Johnson running under the States' Rights banner. Twelve years later, Jenkins won the governorship unopposed as a Conservative Party candidate.
Future Democratic U.S. Senator John Gordon lost the 1868 contest by 4.5 points to Republican banker Rufus Bullock and nearly two decades later won the 1886 general election unopposed
Former Democratic state legislator L.G. Hardman lost his party's primary for governor twice (in 1914 to Nat Harris and in 1916 to Hugh Dorsey) before winning the 1926 primary runoff against state highway department chief John Holder en route to an unopposed general election campaign
Former state Attorney General Clifford Walker lost the primary runoff to former U.S. Senator Thomas Hardwick in 1920 but defeated Hardwick in the 1922 primary and won the general election unopposed
The aforementioned Democratic state legislator Eurith Rivers placed second and third respectively in the 1926 and 1928 primaries before handily winning the 1936 primary against state Senate President Charles Redwine and then the general election by more than 99 points against Prohibitionist L.P. Glass
Democratic state Senator Jimmy Carter placed third in the 1966 primary eventually won by Lester Maddox but won a runoff in the 1970 primary against former Governor Carl Sanders and then the general election that November against Republican television journalist Hal Suit
Democratic state Senator Roy Barnes placed third in the 1990 primary won by Zell Miller but eight years later was elected by double-digits over Republican businessman Guy Millner
It should be noted that this report focuses on general election rematches only. For nearly a century, Georgia was effectively a one-party state and the Democratic primary served as the de facto general election within which intraparty rematches abound.
Follow Smart Politics on Twitter.