Ohio U.S. Senate Primaries By the Numbers
The 2022 GOP primary is poised for its first competitive race in more than half a century and first winner shy of 40 percent in 60 years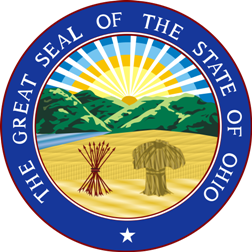 While Ohio's open U.S. Senate seat is currently projected to remain in the Republican column after the election in November, it may take an interesting historical pathway to get there.
For starters, there will be more major party candidates on the May 3rd primary ballot than in any Ohio U.S. Senate primary election in state history.
A total of 13 candidates – nine Republicans and four Democrats – met the February 2nd filing deadline.
One Republican has since withdrawn (businessman Bernie Moreno) but even a dozen candidates would set a new Ohio record.
Prior to 2022, the largest number of Ohio U.S. Senate candidates across the 40 general and special primaries conducted since 1914 was 11 – a mark reached in 1926.
That cycle saw incumbent Frank Willis carry 59.4 percent of the vote in an eight-candidate GOP field that included former Ohio Secretary of State and congressman C.Q. Hildebrant and former U.S. Senator Charles Dick.
On the Democratic side, former U.S. Senator Atlee Pomerene defeated sitting Ohio Supreme Court Justice Florence Allen by 14.1 points in a three-candidate field with 53.1 percent.  [Allen was the first woman to appear on a U.S. Senate election ballot in state history]. Pomerene lost the general election to Senator Willis.
Ohio voters have had no more than a sum total of eight choices between Democratic and Republican primary candidates in any of the remaining 39 primary elections prior to this cycle.
Eight candidates ran for their party's nomination twice:
1934: Former Democratic Governor Vic Donahey and two-term U.S. Senator Simeon Fess emerged as winners from their three- and five-candidate fields respectively
1950: Two-term Republican U.S. Senator Robert Taft ran unopposed while Auditor Joseph Ferguson's 39.4 percent plurality was good enough to dispatch six challengers including future Governor Michael DiSalle
Seven major party candidates ran for U.S. Senate seats in 1916, 1920, 1928's special, 1946's special, 1962, 1994, and 2000.
In 2022, it is the large – seemingly wide open – Republican field that is drawing most of the attention, with several candidates brandishing at least moderate support and poll numbers.
A recent Trafalgar poll found five candidates polling in double-digits: former state Treasurer Josh Mandel, investment banker Mike Gibbons, author J.D. Vance, state Senator Matt Dolan, and former state party chair Jane Timken.
If the GOP electorate remains similarly split two and a half months from now, the 2022 race will be the first competitive Republican primary for the office in more than half a century.
The last time Ohio Republicans held a U.S. Senate primary decided by single digits in the state was in 1970 when Robert Taft, Jr. defeated Governor Jim Rhodes by just 0.6 points. This contest remains the party's most narrowly decided U.S. Senate nomination battle during the primary era.
Since then, Republicans have been nominated with an average victory margin of 60.7 points.
Only four other Republican U.S. Senate primaries have been decided by less than 10 points in Ohio:
1914: Former Lieutenant Governor Warren Harding defeated former U.S. Senator Joseph Foraker by 5.9 points
1932: Sitting Attorney General Gilbert Bettman beat farm leader L.J. Taber by 8.6 points
1946 (special): Attorney and former state Representative Kingsley Taft defeated former U.S. Representative Dudley White by 2.5 points
1962: Attorney and former Owens-Corning executive John Briley beat state Senator Charles Fry by 6.8 points
Across the 80 major party primaries for the office, Ohioans have been nominated with a plurality 17 times including six with less than 40 percent of the vote:
1928: Democratic state Director of Agriculture Charles Truax with 35.7 percent
1930 (special): Democratic attorney and former U.S. Representative Robert Bulkley with 38.1 percent
1946 (special): Republican Kingsley Taft with 31.8 percent
1946: Appointed Democratic U.S. Senator James Huffman with 38.6 percent
1950: Democratic auditor Joseph Ferguson with 39.4 percent
1962: Republican John Briley with 34.8 percent
Over the last 100+ years, 13 Republicans have won their party's nomination without opposition along with eight Democrats.
The most narrowly decided U.S. Senate primary in Ohio history came in 1928's special Democratic primary when attorney Graham Hunt edged state appointed U.S. Senator Cyrus Locher by 0.4 points.
An average of 2.9 Republicans and 2.6 Democrats have appeared on Ohio U.S. Senate primary ballots with the average victory margin coming in at 54.0 points for the GOP and 41.3 points for the Democrats.
Democratic U.S. Representative Tim Ryan is not expected to have any difficulty winning his party's nomination this November.
Follow Smart Politics on Twitter.