Nation's Largest U.S. House Special Election Drought to End in Minnesota
Minnesota has held 176 elections for the nation's lower legislative chamber since its last special – most in the nation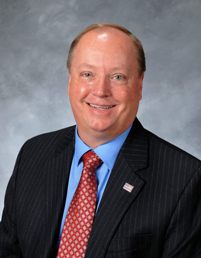 The passing of Republican Jim Hagedorn in Minnesota's 1st Congressional District last Thursday will leave the seat vacant until a special election is held on August 9th as announced by Minnesota Secretary of State Steve Simon.
This is just the fourth time the death of a Minnesota U.S. Representative has triggered a special election since statehood, joining Democrat Carl Van Dyke in May 1919, Farmer-Laborite Ole Kvale in September 1929, and Republican August Andresen in January 1958.
The most recent Minnesota U.S. House special election was held after the resignation of DFLer Bob Bergland on January 22, 1977 to become U.S. Secretary of Agriculture under President Jimmy Carter.
A special primary was held just 17 days later on February 8th and the special election on February 22nd.
The northwestern 7th CD seat was vacant for just 31 days and was filled by former Republican state Representative Arlan Stangeland who won the four-candidate field by 20.9 points over former Bergland aide Mike Sullivan.
Since then, Minnesota has hosted 176 U.S. House elections without a special – more than any other state.
Iowa is next with 173 followed by Tennessee (144), Colorado (124), Idaho (122), and Nebraska (110).
The vacancy in Hagedorn's seat will last 173 days, and will be by far the longest vacancy in Minnesota history – surpassing the previous 42-day record that followed the aforementioned death of Van Dyke in the St. Paul-based 4th CD on May 20, 1919.
No party primaries were held for the subsequent July 1st special in which independent Oscar Keller defeated Republican attorney Carl Cummins by 12 points with Democratic (Richard O'Brien) and Socialist (C.R. Carlgren) nominees rounding out the field.
The deaths of Kvale in 1929 and Andresen in 1958 resulted in 35-day vacancies.
To fill the Kvale seat, a Republican primary election was scheduled for October 9, 1929 between Morris Tribune editor J.C. Morrison, J.M. Haughland of Montevideo, and Lawrence Carlson of Renville. But Haughland and Carlson withdrew from the race as did Democratic nominee C.B. Johnson of Willmar.
Democrats endorsed Farmer-Labor nominee Paul Kvale, son and private secretary to the deceased congressman, who defeated Morrison in a landslide by 46.3 points.
In the 1958 special, state Senator Al Quie easily won a seven-candidate GOP primary and then defeated 29 year-old attorney Eugene Foley from Wabasha by 0.7 points.
The August 2022 election to fill Hagedorn's seat will be the sixth special election in Minnesota history – one other special was conducted but did not result in a vacancy.
Six-term Republican Walter Newton of the Minneapolis-based 5th CD was appointed secretary to President Herbert Hoover effective June 30, 1929.
The exit date was announced with enough notice for the Republican Party to hold a primary (on June 10th), with the special held on June 17th.
Three-term sitting GOP Lieutenant Governor William Nolan was elected by 6.8 points over future Democratic congressman Einar Hoidale with a plurality 46.6 percent. [Former Republican U.S. Representative (and future Farmer-Labor U.S. Representative and U.S. Senator) Ernest Lundeen placed a distant third.]
Idaho is the only state never to hold a special election to the U.S. House after statehood.
Delaware (1900), New Hampshire (1932), Maine (1951), Nebraska (1951), Iowa (1959), North Dakota (1963), Rhode Island (1967), Vermont (1972), and Alaska (1973) are the remaining states who have seen more time pass than Minnesota since holding their last special election – although with much smaller congressional delegations and thus a smaller raw number of elections.
Follow Smart Politics on Twitter.