Records Set in the Pennsylvania U.S. Senate Primary
One state and three party records were erased after the competitive 2022 GOP race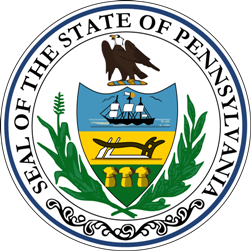 The recount is underway in Pennsylvania, and while the official winner and final vote count in the Republican U.S. Senate primary will not be known for a few weeks, it is already clear that several records were set from the contest.
Whether Mehmet Oz or David McCormick emerges as the nominee, they will do so with the lowest support among any Pennsylvania U.S. Senate primary winner across the 80 Democratic and GOP primaries conducted for the office since the first primary in 1914.
Oz currently rests at 31.2 percent with McCormick at 31.1 percent with one of these candidates poised to shatter the current record.
Prior to 2022, the lowest support registered by a major party U.S. Senate nominee in the state was the 36.4 percent won by former GOP Philadelphia District Attorney Arlen Specter in 1980's open seat race.
Just two other Democratic or Republican primary winners failed to reach 40 percent over the last 108 years: Republican U.S. Representative John Heinz received 37.7 percent in 1976 and former GOP coal executive Tom Smith won 39.5 percent in 2012.
The 0.1-point margin between Oz and McCormick – unlikely to grow much larger than that – will also go down as the most competitive Pennsylvania U.S. Senate Republican primary in state history.
Prior to 2022, just five of the party's 39 primaries for the office had been decided by single digits:
2004: Senator Arlen Specter defeated U.S. Representative Pat Toomey by 1.6 points
1976: John Heinz beat Specter by 2.7 points
1980: Specter defeated Delaware County Councilman Bud Haabestad by 3.2 points
1926: U.S. Representative William Vare ousted Senator George Pepper by 5.6 points
1934: Senator David Reed held off Governor Gifford Pinchot by 8.3 points
It remains to be seen – though it is probably unlikely – whether the contest between Oz and McCormick will best the all-time state record for the most competitive U.S. Senate primary race.
That mark was set on the Democratic side in 1964 between three-term Secretary of Internal Affairs Genevieve Blatt and state Supreme Court Justice Michael Musmanno.
Blatt ended up winning the nomination by a 491 vote margin, or 0.05 percentage points.
A third GOP U.S. Senate primary record was set last month in Pennsylvania by third-place finisher Kathy Barnette.
Barnette won 24.7 percent of the vote – the best showing by a woman in a GOP primary for the nation's upper legislative chamber in the state.
Former two-time Constitution gubernatorial nominee Peg Luksik received 18.6 percent in a two-person fight for the 2010 nomination won by Pat Toomey.
Just five women have appeared on a Republican U.S. Senate primary ballot since 1914 – including 2022's fourth place finisher Carla Sands who received 5.5 percent.
[Barnette's 24.7 percent was also the strongest showing by a third-place GOP finisher, besting the 23.4 percent won by Governor Gifford Pinchot in 1926].
Follow Smart Politics on Twitter.