Records Abound in Nevada GOP Gubernatorial Primary
Two state records and one party record were set in the Silver State on Tuesday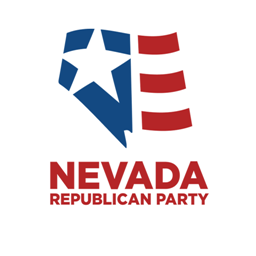 A state that is once again expected to host competitive races this cycle, Nevada held its primaries on Tuesday night to crown, among other offices, its nominees for governor.
The Republican nomination fight was particularly notable – setting multiple records en route to Clark County Sheriff Joe Lombardo receiving the nomination.
For starters, the Republican primary field of 15 candidates shattered the state record for a gubernatorial primary.
The previous mark was set during 1998's Democratic contest when Las Vegas Mayor Jan Jones cruised to a 43-point victory in a nine-candidate field.
Nevada had seen eight candidates suit up for a gubernatorial primary four times:
1978 (Democratic): Won by Lieutenant Governor Robert Rose
1990 (Republican): Won by businessman Jim Gallaway
2014 (Democratic): Won by former economic development commissioner Bob Goodman (despite failing to eclipse the 'None of the these candidates' voter option)
2018 (Republican): Won by Attorney General Adam Laxalt
From 1910 through 2018, there had been an average of just 3.4 Republican candidates on gubernatorial primary ballots.
Although it appears Lombardo will win by double-digits against attorney Joey Gilbert, he will emerge with the least support of any GOP nominee for the office in the primary era.
With returns from a few counties still to be counted, Lombardo has received 38.4 percent of the vote – the only time a nominee from his party has not won at least 46 percent in the primary.
It also marks just the fifth time out of 29 cycles in which the GOP nominated a candidate for governor with a plurality, joining Las Vegas tax consultant and real estate broker Shirley Crumpler in 1974 (49.5 percent), Treasurer Patty Cafferata in 1986 (46.1 percent), the aforementioned Jim Gallaway in 1990 (48.9 percent), and U.S. Representative Jim Gibbons in 2006 (48.2 percent).
By contrast, Governor Steve Sisolak was nominated with the third highest support in Democratic history trailing only Governor James Scrugham in 1926 (who ran unopposed) and Governor Mike O'Callaghan in 1974 (90.9 percent). It should be noted that O'Callaghan did not appear alongside the "None of these candidates" option which was introduced a few years later.
Speaking of which, as a result of Nevada Republican voters having so many candidates from which to choose in 2022, the nihilistic/protest vote for "None of these candidates" registered a record low for a Nevada gubernatorial primary.
Just 1.6 percent of GOP voters selected this option.
Across the 24 Democratic and Republican primaries for governor since that option was introduced in 1978, the previous low water mark was 2.5 percent registered during the 2010 GOP primary won by former U.S. District Court Judge Brian Sandoval.
An average of 9.5 percent of Democratic and Republican voters have selected "None of these candidates" since 1978.
Follow Smart Politics on Twitter.