Arizona Republican Gubernatorial Primary Most Competitive in State History
The final victory margin is expected to be tighter than any of the previous 41 GOP primaries for the office in the Grand Canyon State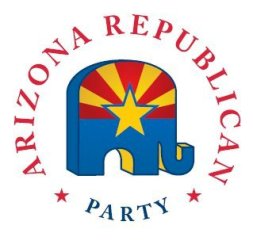 Although Kari Lake has already declared victory in a race news outlets are still characterizing as 'too close to call,' it is clear that when Arizona's Republican gubernatorial primary results are certified it will be the most narrowly decided race for governor in Republican Party history.
With nearly 80 percent of the expected vote counted, Lake leads Arizona Board of Regents member Karrin Taylor Robson by 1.7 points.
Prior to this cycle, only five of the party's 41 previous gubernatorial primaries were decided by single digits.
The tightest race for the GOP nomination came in 1956 when Phoenix Newspapers advertising manager Horace Griffen defeated former state Senator O.D. Miller by 5.9 points in a three-candidate field.
The only other competitive Republican contests for the office were held in:
1926: Attorney E.S. Clark beat former state engineer Thomas Maddock by 8.2 points in a two-candidate race
1928: Former state Senator John Phillips defeated former state legislator and future Phoenix Mayor John Udall by 6.8 points in a three-candidate race
1978: Former state Senator Evan Mecham beat insurance company head Jack Londen by 9.2 points in a three-candidate field
1986: Mecham defeated state Representative Burton Barr by 7.4 points in a head-to-head matchup
Prior to 2022, the average victory margin in Republican gubernatorial primaries was 57.3 points with nominees running unopposed 18 times – although not once since 1970.
Whether Lake or Taylor Robson is certified the winner, each would almost certainly be nominated with a plurality of the vote for the eighth time in party history joining John Phillips in 1928 (44.1 percent), Horace Griffen in 1956 (46.0 percent), Russell Williams in 1974 (35.6 percent), Evan Mecham in 1978 (44.1 percent), Fife Symington in 1990 (43.8 percent), and Doug Ducey in 2014 (37.1 percent).
The five-candidate GOP field in 2022 was tied for the second largest in party history.
Six candidates ran against Ducey in the open 2014 race and five candidates were on the ballot during Fife Symington's 1990 run.
An average of 2.1 candidates have run for governor of Arizona on the Republican side of the primary ballot since 1911.
Follow Smart Politics on Twitter.