Liz Cheney Becomes 2nd Wyoming US Rep to Lose Renomination
Cowboy State incumbents now have a primary record of 51-2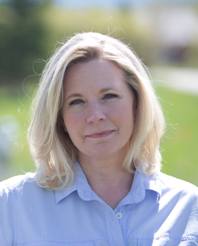 As expected, three-term Republican U.S. Representative Liz Cheney was crushed in Wyoming's primary on Tuesday – failing to win even one-third of the vote as attorney Harriet Hageman cruised to a 35+-point victory.
Cheney adds her name to a very short list in her home state – joining Republican William Harrison as the only incumbents who fell short of winning renomination to the U.S. House.
Prior to 2022, Wyoming's U.S. Representatives had run for reelection 52 times since statehood and won renomination in 51 of those cycles.
Harrison fell short of that mark during his third stint in the chamber.
The presidential grandson and great-great grandson served two terms (1951-1955) before a failed U.S. Senate bid in 1954 and then two more terms (1961-1965) before getting unseated during the 1964 Democratic landslide by Teno Roncalio.
Following his return to the chamber in a 1966 open seat race, Harrison lost the 1968 Republican primary by 2.2 points to geologist and former state party chairman John Wold.
Each of the previous 30 and subsequent 21 renomination bids to the office by incumbents were successful until Cheney on Tuesday.
Cheney and Harrison are also the only two Wyoming U.S. Representatives to fail to reach the 50 percent mark in a primary – all others won their renomination with an outright majority.
In fact, all but two other incumbents received at least 60 percent of the primary vote – freshman Republican Vincent Carter won 54.8 percent in 1930 in a three-candidate field and five-term Republican Barbara Cubin received 55.0 percent in 2004 with five GOPers on the primary ballot.
The list of Wyoming U.S. Representatives who exited in defeat is much longer than simply Cheney and Harrison, however:
Seven U.S. House members lost the general election: Republican Clarence Clark in 1892, Democrat Henry Coffeen in 1894, Republican Frank Mondell in 1896, Democrat Paul Greever in 1938, Republican Frank Horton in 1940, Democrat John McIntyre in 1942, and William Harrison in 1964
Six others decided to run for the U.S. Senate instead and were defeated: Republicans Frank Mondell in 1924, Charles Winter in 1928, Vincent Carter in 1934, William Harrison in 1954, and John Wold in 1970 and Democrat Teno Roncalio in 1966
Cheney has more than hinted at her interest in challenging Donald Trump for the 2024 Republican presidential nomination.
If she does, she will become the first Wyoming politician to run for president in the modern primary era.
Follow Smart Politics on Twitter.