Will Utah Democrats' US Senate Gamble Pay Off?
A brief history of U.S. Senate elections with only one major party candidate on the ballot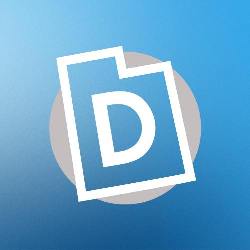 The decision last spring by Utah Democrats to endorse the independent U.S. Senate bid of 2016 presidential candidate Evan McMullin has given the party at least an outside chance of unseating Republican Mike Lee.
While there was hardly universal support in the party to not have a nominee, the decision made strategic sense: Democrats have lost 16 consecutive U.S. Senate elections in the state dating back to 1974 (third longest current drought in the nation) and have not won even 40 percent of the vote since Salt Lake City Mayor Ted Wilson received 41.4 percent against Orrin Hatch in 1982.
This means, however, that voters will not have a choice of two major party candidates in a Utah U.S. Senate election for the first time in state history.
Utah became the 29th state in which there has been at least one U.S. Senate contest since 1913 with only one major party candidate on a general or special election ballot.
The 21 states who have fielded major party nominees in every U.S. Senate election are: Colorado, Connecticut, Delaware, Illinois, Kentucky, Maine, Maryland, Michigan, Missouri, Montana, Nebraska, Nevada, New Hampshire, New Jersey, New Mexico, New York, Ohio, Oklahoma, Rhode Island, Washington, and Wyoming.
The 2022 elections mark the 12th consecutive cycle since 2000 in which at least one state's U.S. Senate ballot did not have candidates from both major parties:
2000: Arizona (won by Republican Jon Kyl)
2002: Kansas (Republican Pat Roberts), Massachusetts (Democrat John Kerry), Mississippi (Republican Thad Cochran), and Virginia (Republican John Warner)
2004: Idaho (Republican Mike Crapo)
2006: Indiana (Republican Dick Lugar) and Vermont (Independent Bernie Sanders)
2008: Arkansas (Democrat Mark Pryor)
2010: South Dakota (Republican John Thune)
2012: Vermont (Sanders)
2014: Alabama (Republican Jeff Sessions) and Kansas (Republican Pat Roberts)
2016: California (Democrat Kamala Harris defeated Democrat Loretta Sanchez)
2018: California: (Democrat Dianne Feinstein defeated Democrat Kevin de León) and Vermont (Sanders)
2020: Alaska (Republican Dan Sullivan) and Arkansas (Tom Cotton)
By contrast, during the previous 10 cycles between 1980 and 1998, voters could choose from Democrats and Republicans in every U.S. Senate election but one of them – with the exception of 1990 (Arkansas, Georgia, Mississippi, and Virginia).
Overall, there has been just one major party candidate on the ballot in 152 of the 2,004 U.S. Senate elections held during the direct election era (7.6 percent) – 120 without a Republican and now 32 without a Democrat.
Since 2000, however, Democrats have failed to field a candidate in 15 of 19 such elections.
The states with the largest tally on this list dating back to 1913 are, naturally, those in the South where there was effective one-party Democratic rule for decades: Louisiana (20 elections), Georgia (19), Mississippi (19), Arkansas (13), South Carolina (13), Virginia (13), and Alabama (11).
Follow Smart Politics on Twitter.