Could Democrats Break Through in South Dakota?
The South Dakota GOP has won 26 consecutive elections to statewide executive offices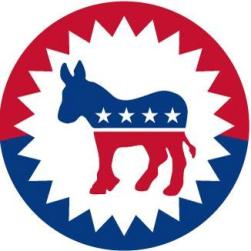 When Republican U.S. Representative Kristi Noem defeated State Senator Billie Sutton by 3.4 points in South Dakota's 2018 gubernatorial election, it was the closest a Democrat had come to tasting victory in a race for the office since Governor Richard Kneip won election to a third term in 1974.
Despite the competitiveness of the 2018 contest, most prognosticators have rated the 2022 gubernatorial election in the state between Governor Noem, Democratic State Representative Jamie Smith, and Libertarian Tracey Quint as a 'safe seat' for the GOP.
Noem's incumbency advantage plus an anticipated drag on the ticket by D.C. Democrats no doubt all factored into the expectation that the governor would cruise to a second term as her national prominence in the party continued to rise during her term.
Noem's narrow win in 2018, however, was far below the 23.1-point average victory margin Republican nominees for the office had tallied from 1978 through 2014.
During those 10 elections, Democrats came within less than 13 points of victory just once, when GOPer George S. Mickelson defeated Lars Herseth by 3.6 points in a battle of South Dakota political royalty.
Moreover, a new poll of likely voters released this week by South Dakota State University found Governor Noem with a mere four-point advantage over Rep. Smith – 45 to 41 percent.
With no other public polling of the race, one wonders if the South Dakota top of the ticket race will be closer than expected next month. Will it more resemble the 2018 race against Senator Sutton or most of the last five decades of gubernatorial elections in the state?
To be sure, Democratic struggles in state executive elections in South Dakota are extensive.
The current 11-cycle gubernatorial losing streak by Democrats in the state is tied with Utah for the party's largest drought in the nation.
Additionally, South Dakota Democrats have won the governorship with their party controlling the White House just once since statehood. [In 1934, Governor Tom Berry handily won a second term by nearly 20 points against Aberdeen publisher William Allen during FDR's first midterm].
Democratic nominees have lost each of the remaining 24 gubernatorial elections with a Democratic president in power, with only three of those races decided by single digits:
1936 (FDR): Governor Tom Berry lost to telephone company president Leslie Jensen by 3.2 points
1938 (FDR): Farmer and State Representative Oscar Fosheim lost to attorney Harlan Bushfield by 7.9 points
1964 (LBJ): Former Lieutenant Governor John Lindley fell 3.4 points shy of beating sitting Lieutenant Governor Nils Boe
Democratic struggles in South Dakota of course run beyond their quest for the governor's mansion.
The party is currently in the midst of a 26-election drought in elections to state executive offices – tied with Utah for the 4th largest in the nation behind Democrats in Texas (51), Idaho (28), and Oklahoma (28).
Noem, it should be noted, is the only Republican who didn't win by double-digits during this span.
The last Democrat to win a state executive election in South Dakota was Steve Kolback in 2006 for a seat on the Public Utilities Commission.
The 26-election losing streak is the worst stretch for South Dakota Democrats since they lost 40 straight elections to state executive offices from 1960 through 1968.
Follow Smart Politics on Twitter.